80% Lower Laws in Texas 2020
Texas? Yes, you read that correctly. We are talking about 80% lower laws in Texas, of all places, and how they affect you, your buying power, and whether you may build an AR-15 using a blank receiver.
As we all know, Texas is one of the more forgiving and freedom-oriented states in our wonderful country. It has a reputation to uphold, after all. Though the 80% lower is not technically a firearm, Texas reigns supreme when it comes to firearms.
What is an 80% Lower?
Whether you are new to firearms or living under a rock, let us define an 80% lower, or blank receiver, to clear up any misconceptions or myths propagating online.
An 80% lower is an unfinished lower receiver. It is 80 percent of the way to completion, hence the name, and you are in charge of finishing the last 20 percent to construct an AR-15, AR-10, or Glock-style firearm.
To finish the last stretch — the 20% — you must cut and mill the blank receiver using a drill press and other specialized equipment. Overall, finishing and construction an 80% firearm is not ridiculously challenging or backbreaking work. Anyone with the right set of tools, even a newcomer, will find their 80% project an enjoyable, memorable experience.
What Does Texas Say About 80% Lowers?

Everything is bigger in Texas...
Extraordinarily little. As of now, Texas does not overly regulate or block the sale, manufacture, or possession of receiver blanks or 80% lowers. Under the ATF ruling, you are still not allowed to purchase an 80% lower with the intent to sell. However, you can build an AR-15 with a blank receiver, fire it for a few years, then sell it to your buddy down the line.
Texas residents are quite patriotic and outspoken when it comes to both their freedoms and their firearms. A few years back, legislation that brought up questions about open carry laws in Texas, especially with unregistered, homemade guns. Come and Take it Texas rallied their supporters, many of whom built AR-15s on the Capitol Building steps in Austin, Texas. It was a message received loud and clear.
Despite their brazen methodology, Come and Take It Texas managed to win over the public, and the bill fell through. Unfortunately, gun control advocates, who continuously question homemade firearms, like the 80% AR-15, used this protest as an example to further condemn the manufacture of weapons. They claimed that if the gun rights group could manufacture a full, working rifle on the open steps in public, anyone could, which they called dangerous.
Do I Need an FFL to Purchase or Build an 80% Lower in Texas?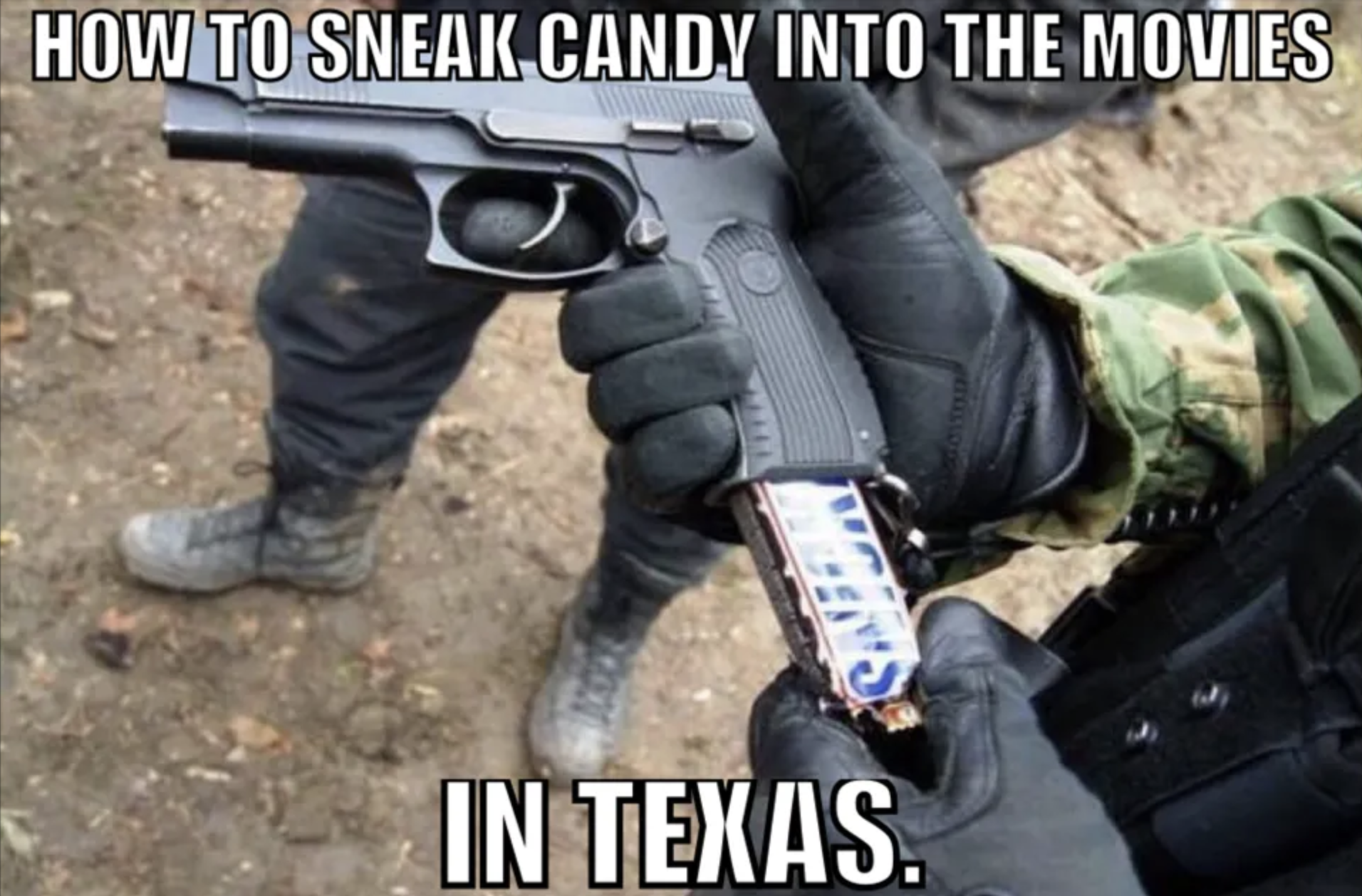 You certainly see less "Gun-Free Zones" in the Lone Star State. Texas is also the only state with multiple mass-shootings stopped by armed citizens before police were able to arrive.
You do not require any special licensing to purchase or complete an 80% lower in Texas. As the unfinished lower receiver is not yet considered a firearm, according to the ATF, it does not adhere to the same regulations as a gun.
You do not need to send your purchase to a local gun shop, where an FFL carrier would charge you a fee and complete a background check before handing over your 80% lower. Instead, you can ship a blank receiver directly to your front door at home. Simple, right?!
Do I Need to Serialize My 80% Lower in Texas?
Again, no, because an 80% lower is not a firearm. Texas does not require owners to serialize their unfinished lower receiver. It is still highly recommended, of course, due to the possibility of theft. If your firearm does feature a unique serial number engraved on the side, law enforcement may have an easier time tracking and returning your stolen weapon.
But again, if you are building an AR-15 for personal use using an 80 percent lower, no unique serial number is necessary.
Can I Sell a Completed 80% Lower in Texas?
Yes and no. This is where, even in Texas, the ATF reigns supreme. If you purchase an 80% lower, cut and mill the blank receiver into a stripped lower receiver, then sell it, you are breaking the law. You risk a severe fine and possible prison time.
You cannot purchase a blank receiver with the intent to sell. That being said, if you keep the completed lower or AR-15 for a few years, then decide you no longer want it, you may sell. It all boils down to intent.
Now that you know Texas won't knock down your door for building an 80% rifle, are you prepared to tackle a project this weekend? We have 80% handguns and 80% AR15s available and ready to ship straight to your doorstep!