AR 15 Upper Receiver Types
An 80% lower is a starting point when building an AR. It is the basis for which you will attach countless other components, including an upper receiver. But how do you choose an upper most suitable for your AR?
To start, you must know there are multiple styles of upper receivers available today. You have the A1, A2/A3, A4/M4, LR-308 — several quality complete receivers available for your rifle.
All About Upper Receivers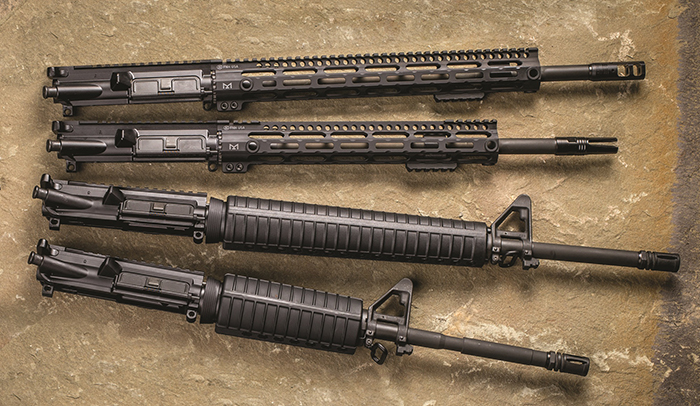 The AR is a multipurpose platform capable of immense customization to better suit your everyday needs. To that end, the upper receiver you choose must fit your style, shooting approach, and ideal aesthetic.
Thankfully, you have options.
A1 Upper Receiver — Eugene Stoner's ArmaLite AR-10, first introduced in 1956, was fitted with one of the earliest M16A1-style upper receivers. Today, the A1 upper receiver is a classic with an immediately recognizable profile, an integrated rear sight aperture, and the iconic carry handle.
A2/A3 Upper Receiver — Before long, the U.S. Military required improvement over Stoner's original A1 upper receiver; thus, the A2/A3 upper receiver was developed and introduced to combat zones across the world. The iconic carry handle remains, although augmented slightly, they vastly improve the overall assembly and rear sight aperture.
A4/M4 Upper Receiver — A modern firearm enthusiast requires a modern upper receiver, but one based off the tried-and-true upper receivers of old. The A4/M4 upper receiver was designed with the contemporary AR-15 in mind and featured a stripper receiver to allow any iron sight, optic, or long-range scope you desire. Furthermore, the A4/M4 setup ensures more excellent reliability with widely available ammunition, such as 5.56 NATO.
AR .308 Upper Receiver — If you prefer a heavy-hitting cartridge, the .308 upper receiver available for AR-10 and SR-25 rifles is a top choice among AR builders. Both styles feature a stripped upper, allowing for optics of any type.
Tools to Complete an Upper Receiver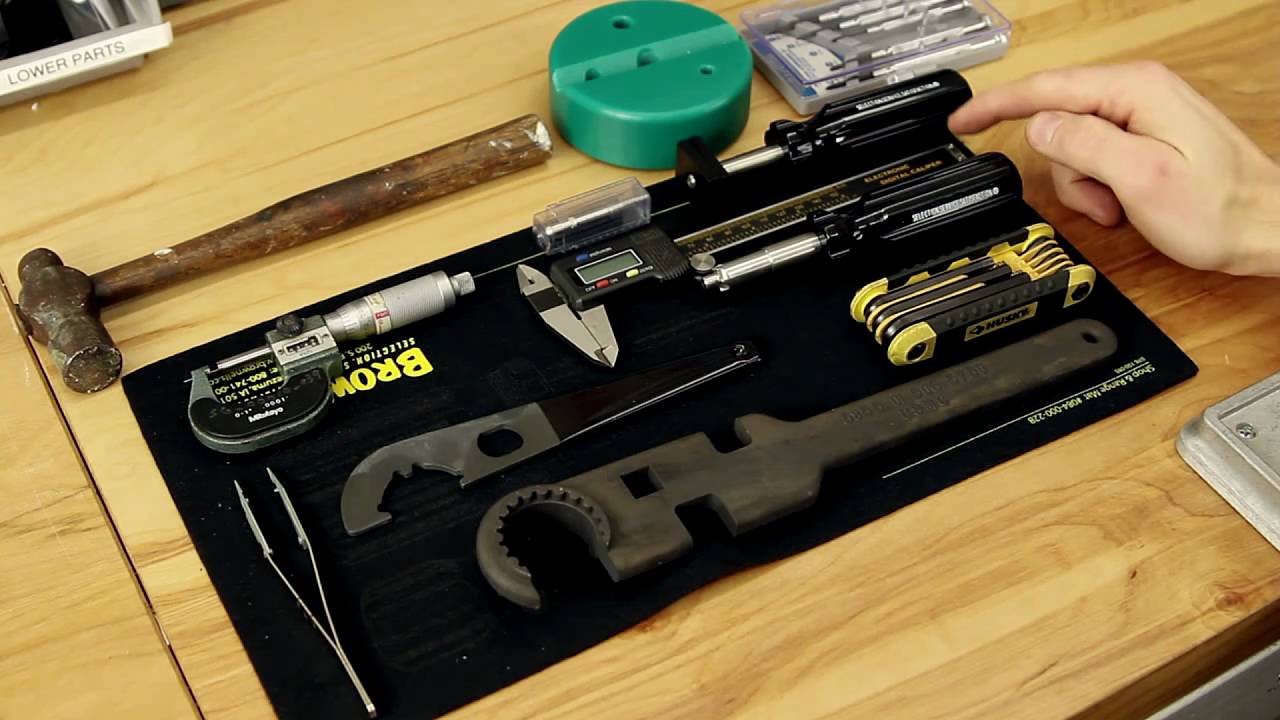 If you're constructing an upper receiver from scratch to accompany your 80% lower build, but you're unsure of what tools and parts are necessary. Look no further.
The tools you need to finish your build are:
Punch Set — A brass punch set will prevent scuffs or damage to the receiver while quickly allowing you to insert pins.
Hammer — Again, a brass hammer, or one with a rubber end, will prevent any significant damage to your receiver.
½-inch Torque Wrench — While installing barrel nuts, you require the proper torque. Do not forego a torque wrench, people!
Wheeler Torque Wrench — A Wheeler Torque Wrench is the go-to tool when installing a gas block, but it also works for specific scopes.
AR-15 Combo Tool — A combination tool tailored for the AR-15, features pieces for the barrel nut, stock, castle nut, buttstock tube, and compensator, plus a torque/tension wrench.
Feeler Gauge — As we previously mentioned, you need your gas block at the appropriate gas setting. A feeler gauge ensures yours is set to precisely 0.025 inches from the barrel shoulder.
What Are the Components of an AR-15 Upper Receiver?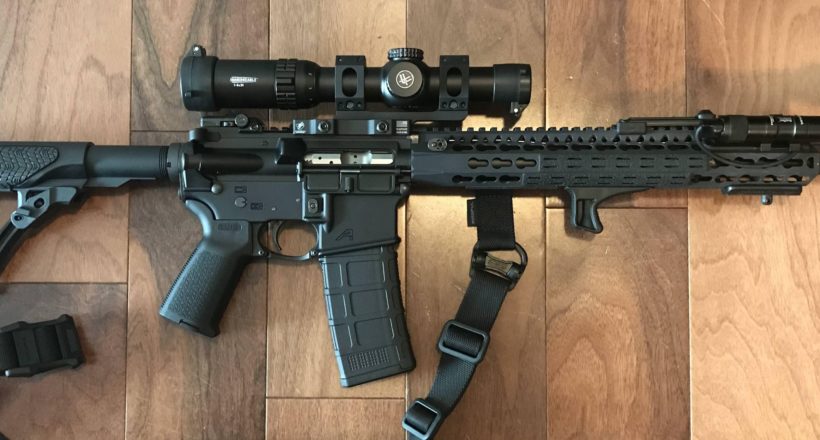 Whether you're brushing up on your firearm knowledge or a newcomer to the world of AR building, knowing what components make up an AR upper receiver is a smart move.
Barrel
The central component of any upper receiver is the barrel which also directly affects your accuracy and performance while using the rifle. When choosing a barrel to complete your upper receiver, pay close attention to the twist rate. A 1:8 twist rate is ideal for 5.56 NATO.
Handguard
If you've ever witnessed a firearm set to full-auto, you'll note the barrel glows a fiery red-orange due to the heat. If your hand were to contact the said barrel, it would be branded for life. To avoid such injuries, the handguard protects your hands while also comprising customizable rails meant for sights, slights, lights, lasers, or scopes.
Bolt Carrier Group
The bolt carrier group is arguably an essential part of the upper receiver. Without this component, your rifle would not function. The carrier group comprises the gas key, bolt, extractor, and firing pin. When installed and maintained, the bolt carrier group ensures both reliability and functionality for the clear majority.
Best Left-Handed Upper Receivers
You'll be happy to know that many upper receiver manufacturers have left handed shooters in mind. They've built left-handed upper receivers with an ejection port and forward assist on the rifle's left-hand side. A few top options this year include:
Stag Arms AR-15 Gun Elite Upper Receiver 5.56 Left
Stag Arms AR-15 A3 Upper Receiver Assembly 5.56 Left Hand
AR-15 Stag 15L Varminter Complete Upper Receiver Left Hand
While many enthusiasts build their upper receivers, especially after completing an 80% rifle build, there are plenty of fantastic pre-built options on the market today. You'll save some time but will likely lose the satisfaction of constructing your own.
If you're building an 80% rifle, do not forget the upper receiver!