We would bet a lot of money that you've heard the term "mil-spec" tossed around in the shooting world, more specifically, around the AR-15. Folks love to describe a black rifle as "mil-spec," but does the term have any meaning anymore?
"Mil-spec" is one of the most overused and misunderstood terms within the firearms industry by far. It is short for "military specification," which initially indicated quality aftermarket accessories or firearms. Today, the term is usually little more than a marketing ploy to scoop up cash from naïve newcomers to the field.
Today, the term "mil-spec" does not necessarily mean quality or reliability.
What Does Mil-Spec Apply To?
Quite a lot as it were. The term "mil-spec" is attached to almost every type of product imaginable, from t-shirts to tires. In the firearms industry, mil-spec is often used in conjunction with ammunition and various firearms, like the AR-15.
In the past, the label meant whatever product was in question was of immense quality—strong enough to withstand military use. Companies would spend hefty sums on research and development to produce mil-spec quality products, then market those products to the world's armed forces in exchange for lucrative contracts. Then, these same companies turned their attention to civilian markets.
The term remained, despite drastic changes to the manufacturing process. A noticeable drop in quality occurred in many products, though not all. You can still find high-quality, mil-spec labeled goods in the firearms industry. You must know where to look.
Mil-Spec Done Right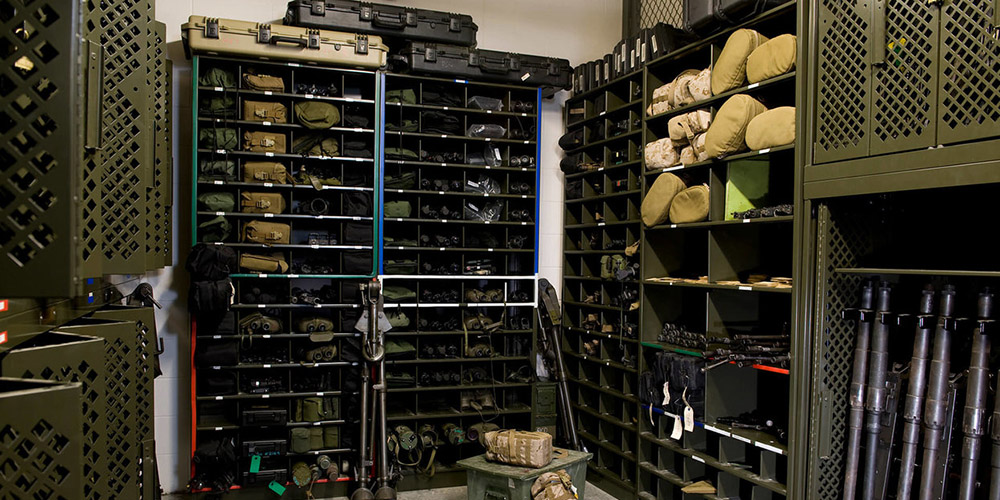 Again, not all products labeled as "mil-spec" are of low-quality or substandard manufacture. Some, like rifle barrels, are mil-spec because of their finishes. A mil-spec rifle barrel is treated with a chrome-lining, which helps bind the chrome to the interior of the barrel bore. The result is a more durable and corrosion-resistant firearm barrel.
The U.S. Military uses such a barrel. Their M16 rifles feature chrome-lining to withstand field usage and combat conditions for over 60 years now.
Is chrome-lining the absolute pinnacle of barrel treatments? No, of course not. Black nitriding is often the go-to if you have money to burn. But chrome-lining is efficient, cost-effective, and it does the job while remaining true to the mil-spec terminology.
Mil-Spec Done Wrong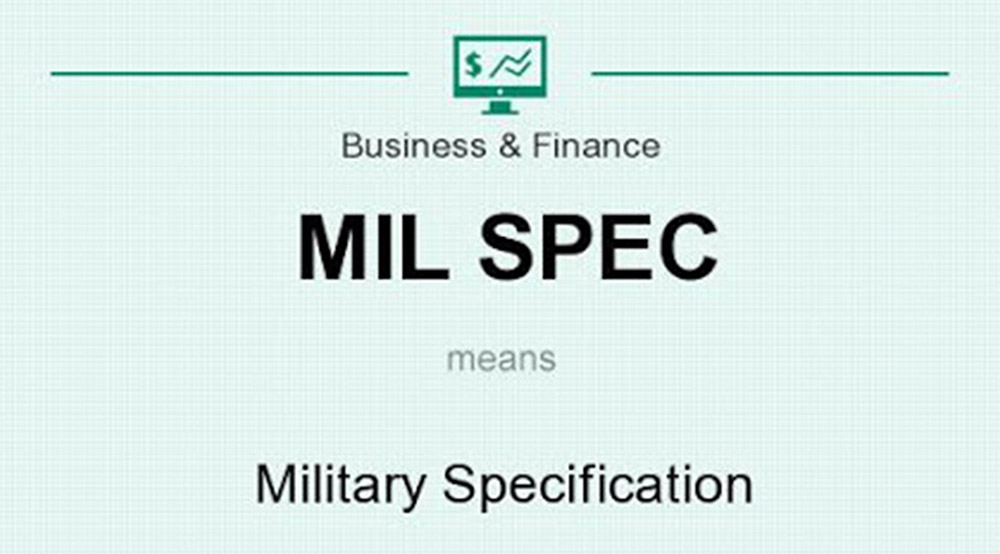 As we mentioned above, do your research before buying any product marketed as mil-spec quality. Unfortunately, many shooters have discovered various companies, including AR-15 manufacturers, who market internal rifle components as mil-spec quality. In reality, they were not. These same products, again, according to other enthusiasts, broke down relatively quickly.
Many companies use mil-spec as marketing terminology instead of taking the original meaning to heart and producing a quality product.
Is Mil-Spec the Best?
"Best" is a subjective term. Your AR-15 is the best rifle for you. Why? Because you likely built it using an 80% lower receiver, which means your sweat and hard work are ingrained in that rifle. Is it the best rifle for, say, the armed forces? No, absolutely not. Your civilian AR-15 is not the best for a combat situation.
But if a rifle is in use by the military, surely it must be the best on the market, right? Well, no, not exactly. The military purchases armaments and supplies via contract. They often opt for the lowest bidder while still retaining quality. The military does its due diligence before sending weapons and equipment to its soldiers overseas.
However, their issued rifles or handguns, while mil-spec quality, are often not the absolute "best" on the market. But again, "best" is subjective.
If you want a mil-spec quality AR-15, start by building one yourself. Use an 80% lower, then choose the upper, barrel, bolt carrier group, and all other components for a custom-built rifle all your own. We have what you need!