2A Newsletter: December 11th
FPC Files Appeal in Jones V. Becerra
In 2018, former California Governor Jerry Brown signed a law into effect that forbids anyone under the age of 21 from buying a firearm. The law went into effect in 2019. Before the law was enacted, Matthew Jones, as well as other plaintiffs, and the FPC attempted to cut-off this law before it could be enacted. Unfortunately, Gov. Jerry Brown had signed the bill, forcing Jones and the FPC to file a Second Amended Complaint. Essentially a lawsuit stating their constitutional rights were violated.
After the initial filing of this lawsuit, several organizations, including Giffords Law Center and Everytown for Gun Safety tried to involve themselves. Filing motions to be heard by the court in order to have the lawsuit denied. The FPC also tried to cut-off these groups by filing for a Preliminary Injunction. Unfortunately, the courts denied the motion. You will be happy to know that the courts also denied the motions of the organizations trying to stop the lawsuit.
This will not stop the FPC though. This is why the FPC has filed an appeal to change the court's decision on the preliminary injunction. If approved, anti-gun groups like EveryTown cannot have a say in the court process until after the final decision in the main lawsuit.
Everytown For Gun Safety Sues The City Of Houston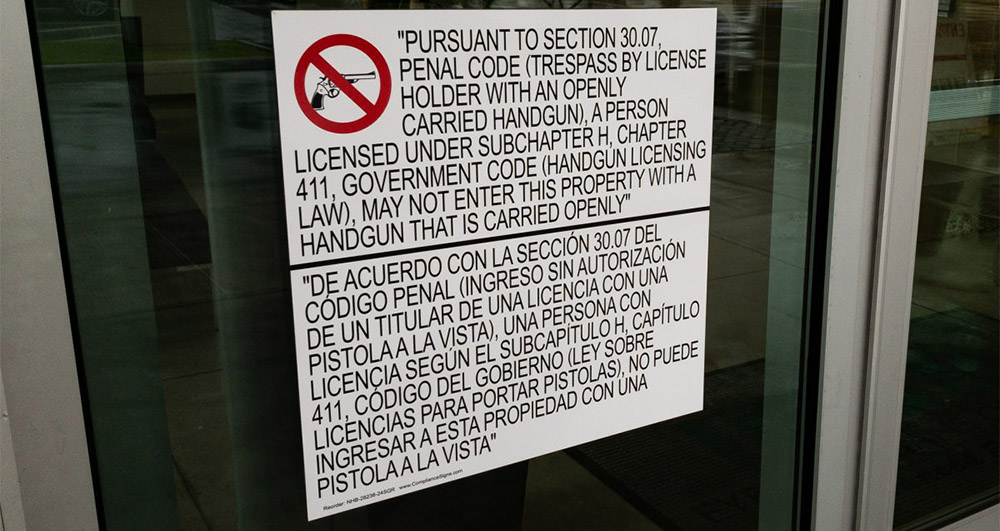 "Everytown for Gun Safety" has recently filed a lawsuit against the city of Houston, claiming that the city has violated the first amendment right of business owners in the area. The city requires that any business that wishes to deny entry to a patron exercising their second amendment right to open carry, must place signs up with the proper penal code stating their right to deny. They must also post this notice in two languages. With Texas being on the boarder of Mexico, the main two languages spoken throughout Texas are English and Spanish.
The city ordinance requiring this is really not a big deal. I remember skateboarding when I was younger and seeing signs in shopping centers and banks stating "NO SKATEBOARDING" then having the penal code underneath for trespassing. This has been something all businesses have had to deal with for years. To say that the city has violated the first amendment, is a stretch to say the least.
The fact that Everytown thinks these individuals deserve special treatment seems to be a common occurrence in their biased opinion making. This case is still in its infancy so we will keep you up to date as more details unfold.
Lawsuit Filed Against Ghost Gunner Inc.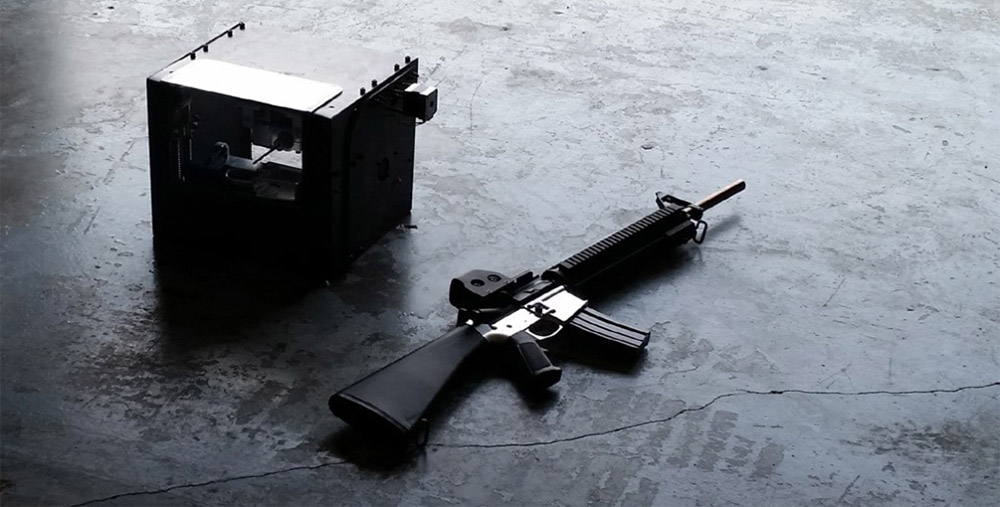 "Brady United" has filed two wrongful death lawsuits against Ghost Gunner Inc. and 12 other gun part manufacturers. The lawsuits come from a shooting that occurred north of Sacramento in 2017. The shooter had a restraining order placed against them and had to surrender their firearms. They then got ahold of non-firearm objects and proceeded to violate their court order and manufacture a firearm, which they used to attack their ex-spouse.

The plaintiffs in this lawsuit claim that manufacturers of "non-firearm objects" knowingly market and sell their products to criminals. They argue that there are "more than enough" legal channels to obtain a firearm, why do you have to build one at home? They blatantly ignore the 1000's of Americans who have made it a hobby to exercise their right to build at home. I don't think there is a truer American hobby.

These groups only stay focused on the incredibly small amount of criminals who have used receiver blanks in crimes. They ignore that most firearms used in crimes are almost always guns that have been obtained illegally. They also conveniently ignore the fact that it is easier and cheaper to illegally obtain a gun on the street than it is to buy and operate a $3000 CNC machine.

This can be seen as another attempt from Bradley United to drown another pro-gun company in legal fee's. Bradley United has a history of bringing trivial lawsuits that have no hope of winning against pro-gun companies.
They are not the only ones either, Becerra's office is spearheading a lawsuit against the Bureau of Alcohol, Tobacco, Firearms, and Explosives (ATF) to force them to redefine what qualifies as a firearm. They are joined in this lawsuit by Giffords Law Center, Everytown for Gun Safety, as well as several other agencies. This is an obviously blatant attempt to enact a nationwide ban on 80% receivers.