AR 15 Sling Mount Options: Setup & Attachment
First; If you aren't sure about what style of sling you want to use yet, go check out our blog on the best AR15 sling options for you. Once you've decided on what sling style you think will best suit your needs, it's time to figure out how you want to mount it. Like everything in this industry, you have a couple options to choose from—QD or Standard; and I'm here to help you decipher the differences between the two.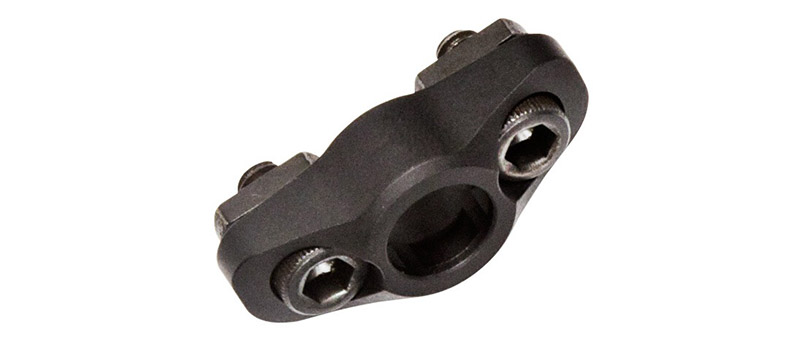 A Magpul QD handgaurd attachment point for an MLOK handgaurd
Quick Detach (QD) Mounts
This is the most "Tacti-cool" option, and definitely is the biggest AR15 sling trend going on right now. This style of mount essentially 'plugs in' to the female mount that is on the rifle, and can swivel 360 degrees. Able to be plugged in easily and taken off with the simple push of the button; this sling mount is easy to operate one handed or on the move. This style of mount does require you to purchase special QD mounts, and they are typically more expensive than standard mounts. However, many shooters are happy to pay the premium price after comparing the pros and cons. Also, many slings now are shipping with these as standard, as they quickly have become the preferred option for most shooters.
Pros
Offer 360 degrees of smooth rotation
Give the sling, rifle, and mount a clean and simple look
Able to be manipulated with a single hand, and easily done on the move
Can be attached to any part of the rifle with either a Keymod, MLOK, or Picatinny system
Cons
With a more complicated design, there is more room for failure and malfunctions
Usually more expensive for both the sling and rifle mounts
A bump the wrong way or accidental misplacement of your hands may push the QD button and detach the sling without warning.
A standard hook & loop sling mounting system
Standard AR15 Mount Options
The more simplistic of the two options; this is a simple ring and clip style. Standard mounts can include:
Fixed Loops
Swivel Loops
End Plate loops
Clips
While not as quick to attach or detach, the standard mount is lighter, cheaper, and a much more basic design. Some complain that the Standard Mount doesn't offer as much rotation or flexibility, however on all my standard mount slings I have swivel clips which will rotate 360 degrees like the QD mounts. I think the biggest plus side to the standard style mount, is they can clip onto anything. Say for instance you drop your rifle and snap off a mount ring, you can still clip on to your rail or even your trigger guard in a pinch. If you were using a QD style mounting system, you would simply be without a sling.
Pros
More basic design mitigates issues that could arise, as well as offers more flexibility in mounting locations
Lighter, cheaper, and easy to understand right out of the box
Can still be offered with full rotation capabilities
Much more resistant to bumps, and accidental disconnects than the QD system
Cons
Not very "Tacti-cool", and isn't going to awe your buddies at the range
More difficult to operate one handed, more labor intensive to take on and off
Can be less flexible than the QD mount in certain instances
Rattling sling can make more noise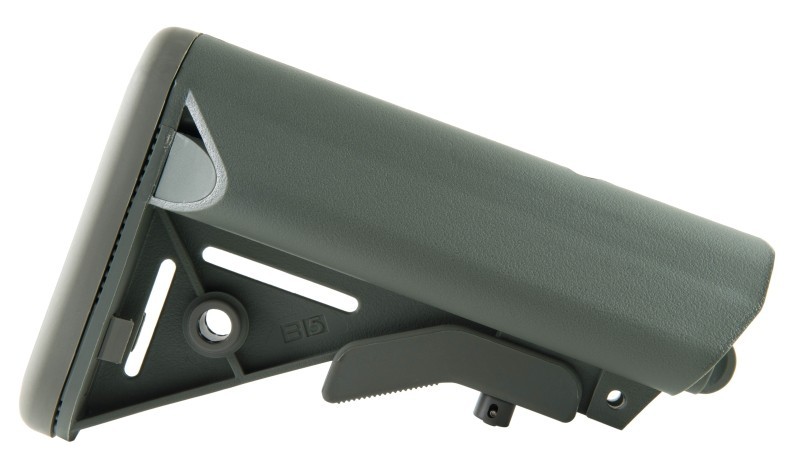 Most after market stocks, like this B5 SOPMOD, will have built in QD & Standard sling mounts.
What AR Sling Setup Should I Choose?
Because I never know what scenario myself and my rifle will be in, I always like to err on the side of caution and go with the most basic, rugged, and reliable parts for myself and my gun. I run exclusively standard mount slings on all my guns, because if I miss a shot or drop my gun barrel first into mud, dirt, or sand due to a faulty sling mount—I'll be kicking myself. While the standard mount is a fraction of a second more time consuming to put on and take off, I have peace of mind it is going to stay on until I intentionally take it off. While not the coolest mount, or cleanest looking, it is still perfectly functional, reliable, and cost effective.
For all parts and accessories, we have various stocks in stock (pun intended), that have various mounting options for whatever you decide to go with. The truth is this: instead of spending time fretting about the way your sling attaches to your AR15, spend that time training. Most of us aren't high-speed enough for it to make a difference, and those who are already know what they need.