Top 10 Must Have AR-15 Accessories & Attachments
Jump to a specific section below if you already know what AR15 accessories you're looking for:
Countless firearm owners would agree that the stock AR-15 is durable and precise. However, there are many improvements that can be made. With aftermarket furniture, ergonomic controls, an upgraded muzzle device and some solid optics you'll immediately notice some major improvements in your performance. More specifically, these are the top 10 must have AR-15 accessories and attachments to improve your shooting experience and performance:
1. MAGAZINES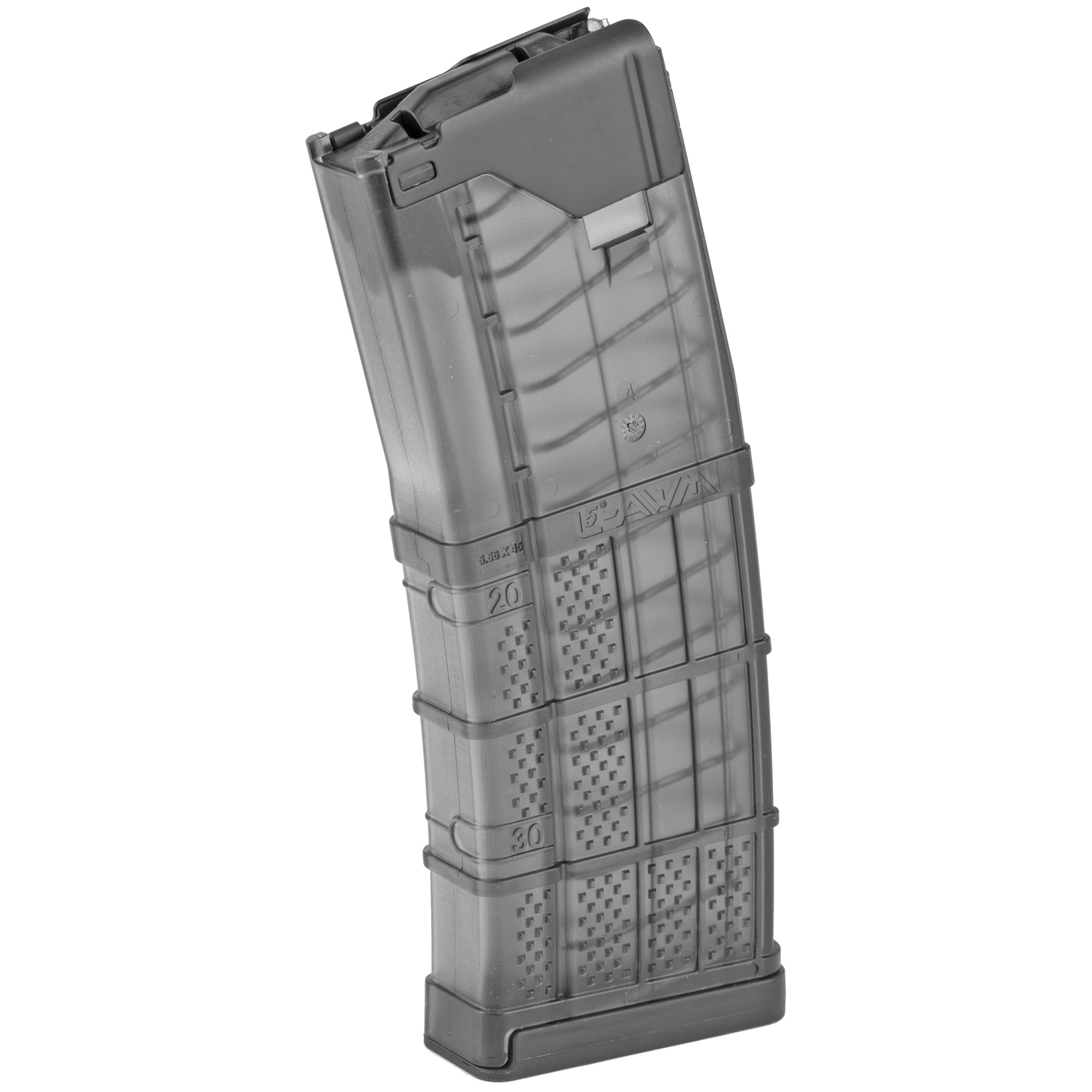 When you get a store bought AR-15, it typically comes with a stock magazine. It'll do its job — hold rounds and feed it into the gun but that's about it. With magazines, they're kind of like the tires to your car. Without good ones, you're not getting very far. When it comes to magazines that you'd stake your life on, they need to be reliable and it doesn't hurt if they have a bit of aesthetic flavor to compliment the rifle build as well.
To that end, we highly recommend you to check out the L5 AWM magazines from Lancer Systems (Advanced Warfighter). Usually we like our Magpul Gen 3 PMAGs with windows but sometimes those can be out of stock for a long period of time. In the interim, as you wait for retailers' inventories to replenish, look no further than these Lancer mags. With a textured polymer body and steel feed lips, this magazine is lightweight and as stylish as it is durable. Its non-tilt follower with the stainless steel spring allows for a loaded mag to be stored over time without degraded performance. Overall, this product far exceeds military testing standards in durability, sub-freezing conditions, impact and chemical resistance. They also come in some pretty fun color ways such as smoked, transparent, red and purple.
2. TAC LIGHT


Whether it's for your truck gun, hunting or home defense it's more than good to have a tactical light attached to your AR-15. Reputable tac lights are called weapon lights for a reason, and that's because some have heads that can break glass windows and doors — more importantly, sometimes shining a bright light at a person is all you need to subdue them (without any rounds fired).
There are some pretty rad new lights out there but for us, we like to stick with the classics and that's the Surefire M600DF Scout weapon light. There is no other tac light out there in the world that is more used by all the law enforcement agencies and militaries around the globe. As it's been in use for quite some time now, there are also a wide variety of aftermarket products such as different mounting solutions, tailcaps and even pressure switches.
3. STOCKS
Your rifle's stock helps to absorb as much recoil as possible. It also has the added benefit of increasing your comfort level while shooting. So an aftermarket stock is pretty important, especially if your rifle came with a mil-spec stock which can be very uncomfortable. Some stocks even come with compartments for batteries, snacks or perhaps a "last round for me". There are a lot of AR-15 butt stock manufacturers out ther but generally speaking if you don't need a pistol stabilizing brace, buy any Magpul stock and you can't really go wrong.
4. OPTICS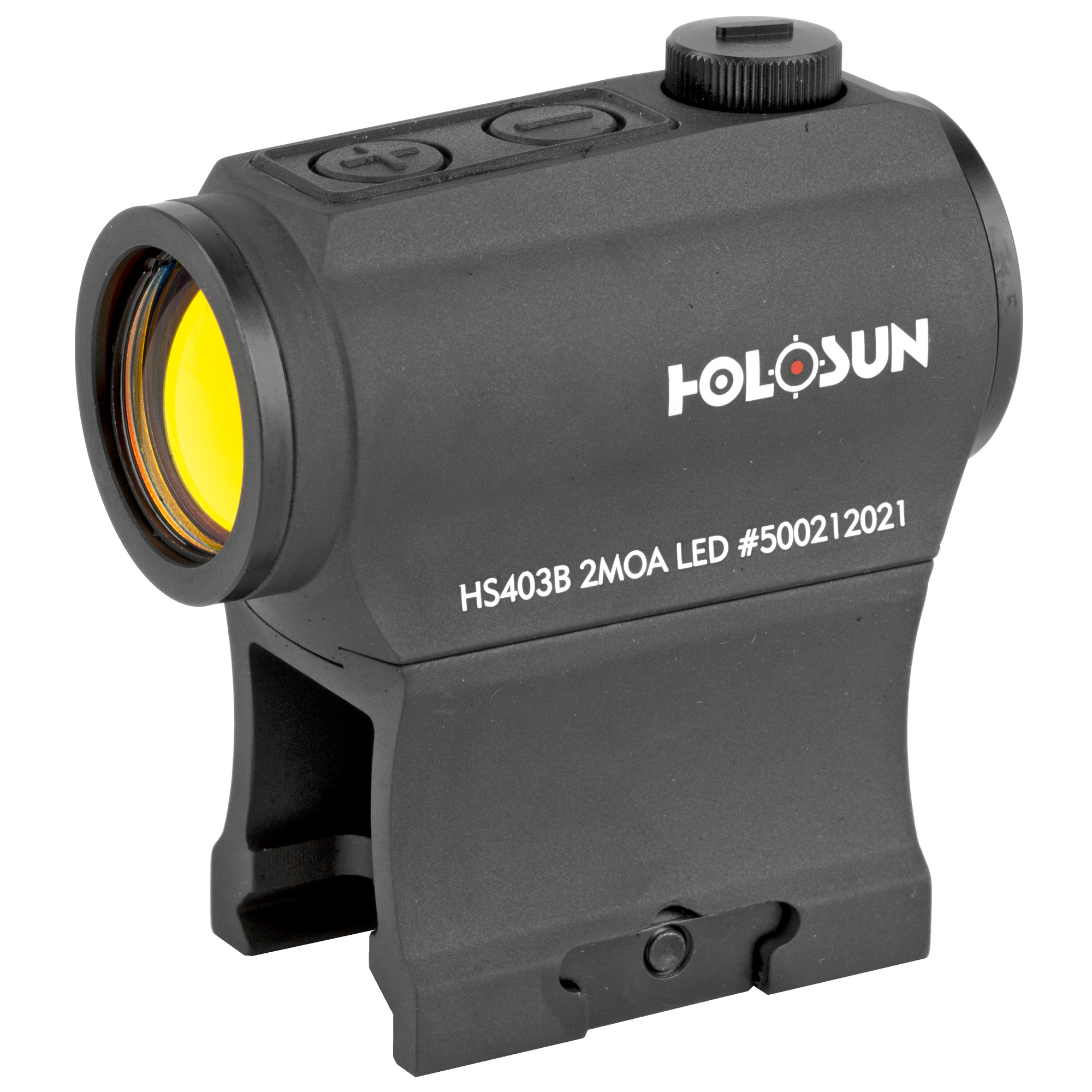 When you first purchase a rifle, its stock iron sights (if it even comes with any) are well-rounded and a staple for learning how to aim with an AR-15. But that quickly changes as you familiarize yourself with the rifle and are wanting to do more specialized activities. Whether you hit the range on the weekends, go hunting in the fall, or prefer the clarity of a red dot or holographic sight, the AR-15's top picatinny rail is built to accommodate optics. We can't say enough good things about Holosun optics. Not everyone has the budget to buy optics that cost more than an entire AR-15 build itself. Personally, I used and owned an HS503, which is similar to an Aimpoint style red dot sight, for about six years before I upgraded to some optics from EOTECH. Holosun optics offer amazing battery life with the shake awake feature and auto turn-off sensors that are built in. Across their various models you can choose from multiple reticles as well between the famous holographic that is mostly known from EOTECH, the ACSS reticle and the standard red dot. Browse all our Holosun optics that we carry for your convenience.
5. ERGOS
Ergos is for ergonomics. It's kind of a broad category because it extends to so many different products that all work to do the same thing — improve the feel and your control over the weapon. Let's talk about extended controls first. These will include the following:
Ambidextrous Charging Handle - A fluent shooter needs to be able to shoot with either side of their body because you never know when you might not have full function of your dominant hand. So having an ambi charging handle like the Radian Raptor is extremely helpful as it also makes it easier to pull back the BCG compared to any stock charging handle that has less material to grab onto.
Ambidextrous Safety Selector - For the same reasons as the ambi charging handle, we want to be able to have full control over our AR-15 including the /safe selector with either hand. You can also configure ambi safety selector switches like the Radian Talons to be a 45 degree switch instead of a 90 degree turn if that's what you prefer. Personally I keep it at 90 degrees just because that's what I'm used to.
Extended Magazine Release Button - Sometimes the stock mag release button can sit kind of deep into the lower receiver and is difficult to depress for the magazine to quickly drop during a mag change. To remedy this, we like to use extended magazine release buttons to make it take less effort to depress the button. For those who have smaller hands it also makes it easier to reach.
Extended Bolt Catch Release Lever - There's really only one product that makes this possible and that's the Magpul B.A.D. Lever, which is a favorite among several of our employees. It allows the user to lock back the BCG without breaking their dominant hand's grip. Also, when reloading, the BCG can be dropped back into battery with just the flick of the right hand's index finger rather than needing the supporting (left) hand to slap, or thumb, the bolt release button. It makes for much quicker reloads with less effort and looks oh-so-cool.
For ergonomic friendly furniture we look to the following:
Pistol grip - This is really up to personal preference as there are polymer based pistol grips and some newer rubberized pistol grips from Magpul that we are particularly fond of like the MOE K2+ which has a steeper vertical grip that is more similar to that of a handgun.
Vertical fore grip - Also known as a VFG, there are a lot of versions of vertical fore grips but since multiple states have begun to outlaw the use of them… the obvious choice is BCM's Vertical Grip Mod 3 which is designed to have an 80 degree angle and not a 90 degree angle so that per the ATF's definition, this product is technically not a vertical foregrip.
Rail Panels - Whether you're using a classic quad picatinny rail or a M-LOK rail, rail panels are really great because they either protect your hands from getting accidentally cut up by them or they protect your supporting hand from getting burned — the rail can become excessively hot after having shot several hundred rounds. This is an easy choice. Pick the affordable and highly useful Magpul rail panels or get some really expensive but cool looking ones from RailScales.
6. BUFFER SYSTEM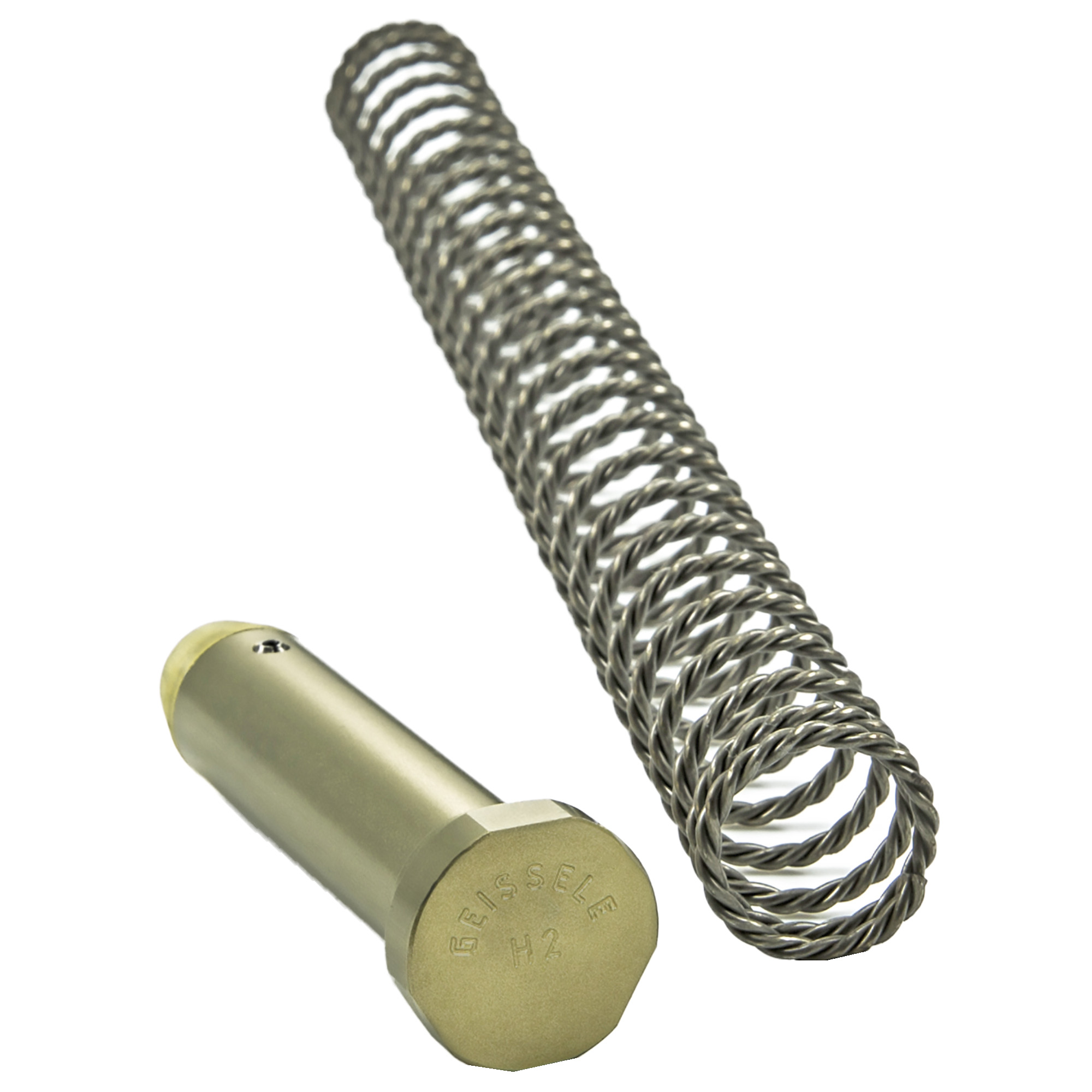 For most shooters, the buffer system is an afterthought, though not intentionally. It's one of those "out of sight, out of mind" sort of parts as you never really see the buffer weight and spring unless you regularly open up your rifle's receivers. Most AR-15's are going to come with a standard spring and H1 weight. See our previous blog on AR15 buffer weights to help you understand and choose the right one for your build.
Thing is, almost always, an H2 weight with a more intentionally chosen spring will greatly mitigate recoil and help the rifle shoot extremely flat even before you upgrade your bird cage for an aftermarket muzzle device. Of course, this is something you'll have to study and carefully choose based on the length of your AR15's barrel and the types of ammo you are firing out of it. Start by checking out Sprinco buffer spring descriptions of their spring ratings.
7. TRIGGER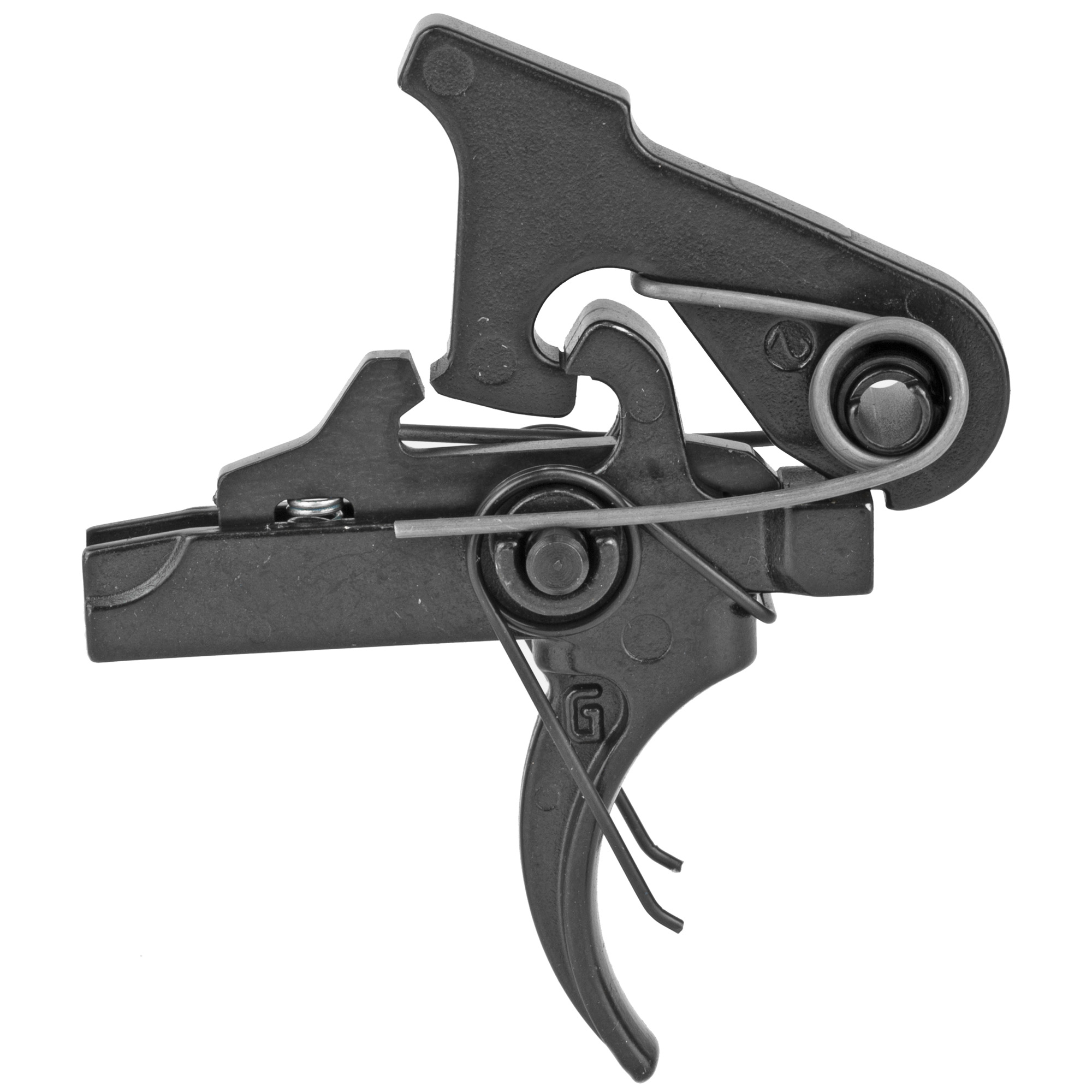 Upgrading from the stock AR-15 trigger can be seen as an expensive cost but it's arguably a more affordable way to get a high performing trigger by purchasing a drop in AR15 trigger rather than breaking it in naturally through shooting thousands of expensive rounds. See our favorite aftermarket options in our previous blog ' Best AR15 Drop In Trigger."
8. RAIL SYSTEM

AR15 builders starting from the ground up should be careful of what rail system/handguard they choose so that it doesn't hinder them later on in one way or the other. For example, you'll need to decide if you want a quad rail, M-LOK rail, or Keymod. You'll need to decide which length will work best with the type of muzzle device you are using. Most importantly, you'll need to make sure that the rail is compatible with your upper receiver so do your homework before you go on a spending spree.
9. MUZZLE DEVICE


AR-15s are almost always sold with a bird cage. This has been common practice for the better part of a century. We won't go into great depth on muzzle devices but basically for any upgrade in this area you essentially need to decide between a muzzle brake or a compensator. For anything extra, such as compatibility with a suppressor, you'll have to plan accordingly and buy the correct muzzle device to make that into reality. To better understand the differences between muzzle brake vs compensator vs flash hider check out our previous blog where we covered that.
10. SLING


Don't think that slings are only for you to transition to a sidearm. Let's say you need to pause to pick up your child or to climb over something, it is much easier to do so with a sling. In terms of the most comfortable sling for your money is going to be the Ferro Slingster as it utilizes a wide and thick pad. For about the same amount of money, you can also opt for the T.Rex Sling if you want something that is still comfortable and more lightweight.
Upgrade Your AR-15
If you custom-build an AR-15 using 80% lower receivers, the ability to pick exact parts is crucial. With AR-15 attachments, you have the opportunity to customize your rifle to your liking. Upgrading your AR-15 is important as it helps shooters get more familiar with their weapon platform and each individual's particular uses and needs. That is why we love the AR-15. It is versatile and user-friendly. Build yours today with 80% Arms and let our legendary customer service team if you need any help along the way.