Why Should You Use a Free Float Handguard?
When building an AR-15 from an 80 percent lower, you have plenty of different handguard options. You could choose a drop-in handguard or a free-float handguard. The latter of which is immensely popular and widely available to those buying and building rifles.
What is a Free Float Handguard?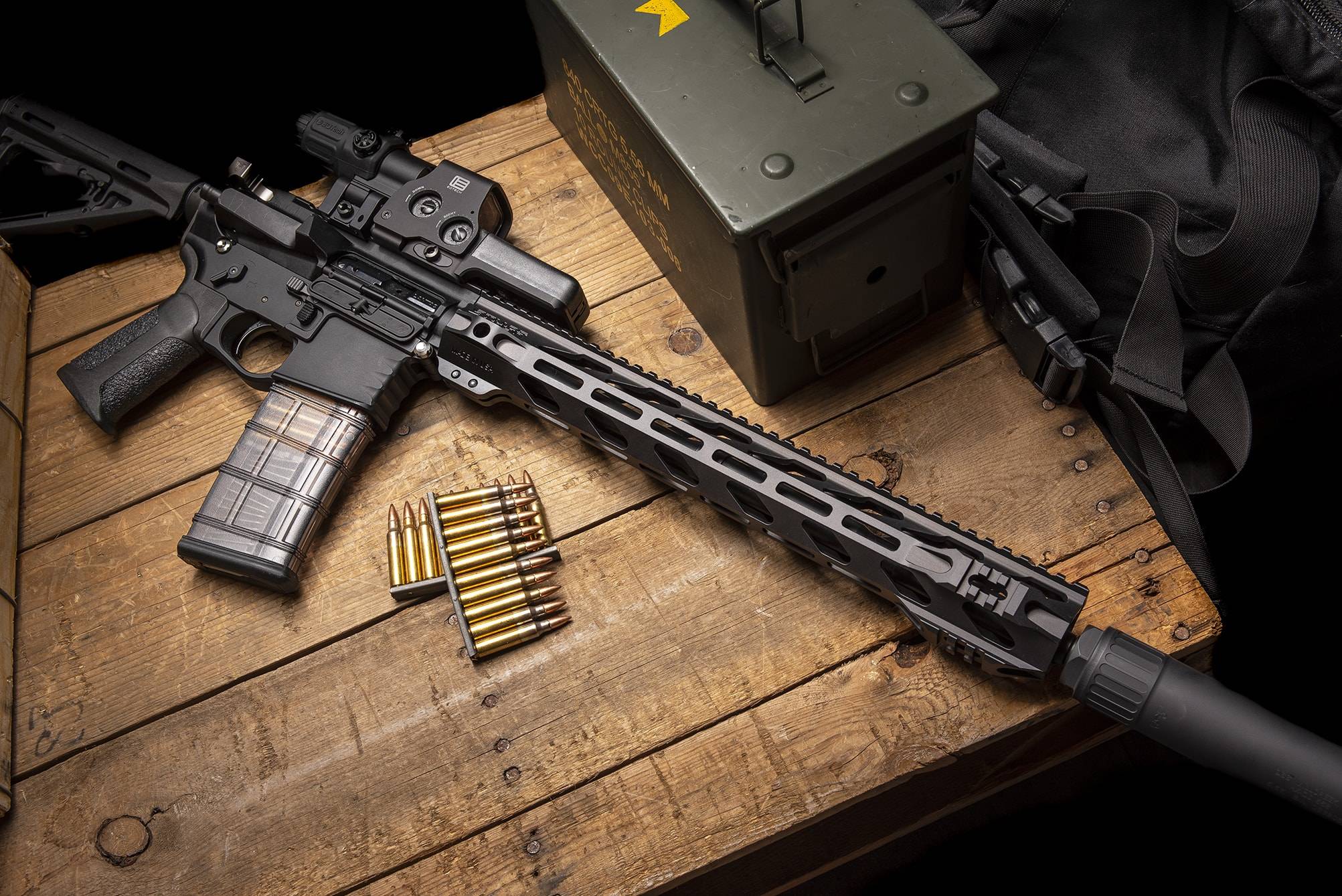 A free-float handguard mounts to the upper receiver of the AR-15 without touching the barrel, unlike a drop-in handguard, and there is no delta ring.
A free-float handguard provides more customization opportunities, including unique rail systems, like KeyMod or M-LOK, both of which have advantages and disadvantages to consider. These handguards are available in a variety of lengths.
Advantages of Free Float Handguards
Why should you choose a free-float handguard over a drop-in handguard? There are numerous advantages to selecting free float options.
Lightweight — Many free float handguards are incredibly lightweight, weighing just 5.5 ounces.
Accuracy — As the handguard does not touch the barrel, there is less weight and pressure. Accuracy is improved.
Comfort — A free float handguard offers more grip space, more room for comfortable accessories, and a long sight radius.
Aesthetic — Typically speaking, free float handguards are aesthetically pleasing, though this is often a personal stylistic choice.
Increased Accuracy With Free Float Handguards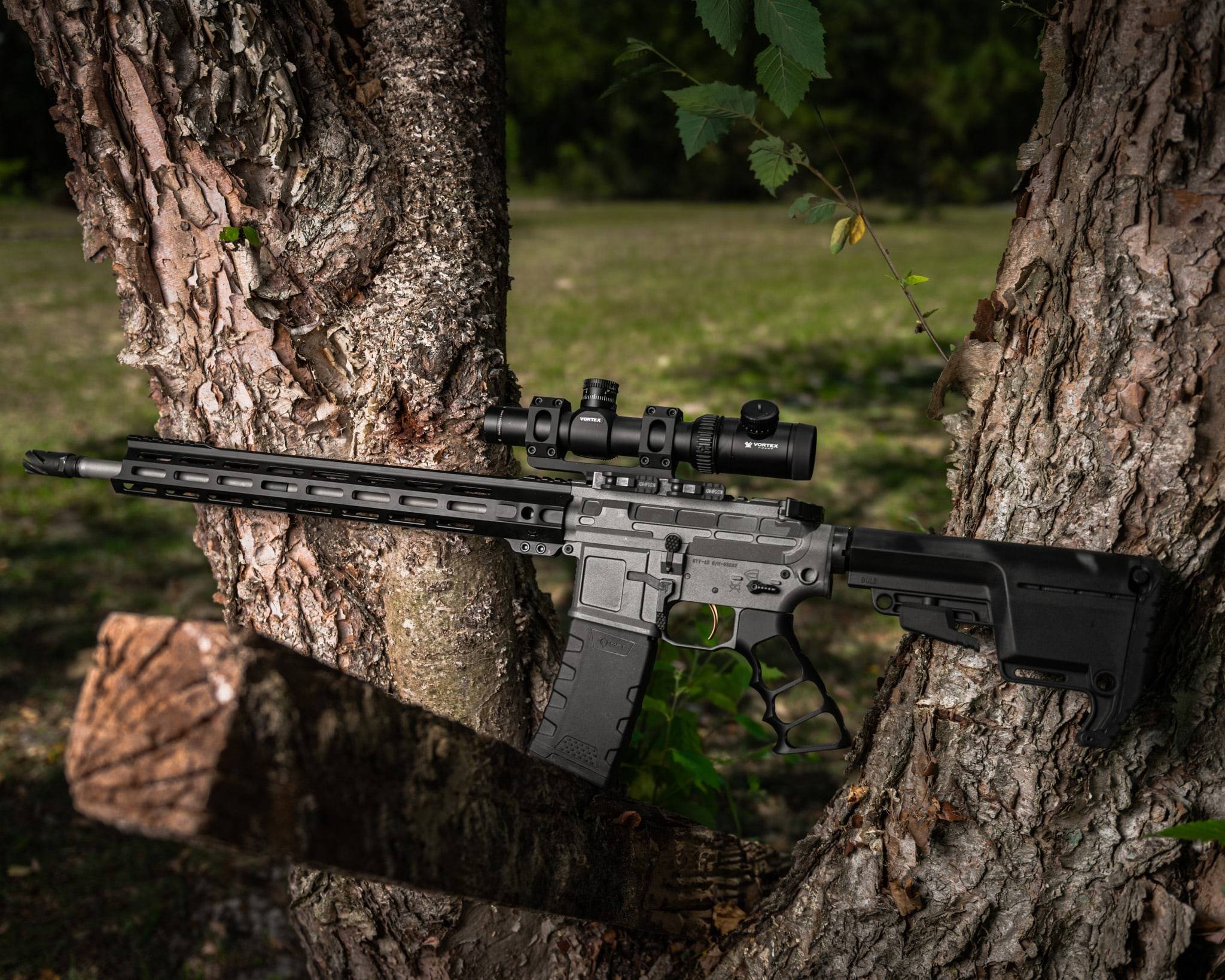 The significant boost to accuracy with a free-float handguard is worth mentioning twice. It is one of the primary reasons why so many firearm enthusiasts opt for a free-float handguard over other options.
So, where does the accuracy boost come from? It comes from improved barrel harmonics. Every time a round is fired, a small explosion is made. Whenever that small explosion happens, it causes the entire gun to vibrate briefly. If the barrel is attached to the handguard, it will impede on the vibrations so it's not repeatable. If the handguards are free floating, it will allow the barrel to vibrate at a natural frequency consistently.
Customization? Yep, that is right. A free-float handguard allows for bipods, grips, lights, lasers, and optics.
Cost of Free Float Handguards
Whether you are building an AR-15 or customizing an existing one, chances are money is on your mind.
Let's get this out of the way first. A free-float handguard is more expensive than a drop-in handguard. You can find some drop-in handguards for around $50. On average, free-float handguards range anywhere between $100- $300.
Free Float Handguard Considerations
When picking and installing a free-float handguard, there are considerations to examine like any other AR-15 accessory. Those considerations include heat deflection and performance increases. By performance, we mean stability and accuracy.
Accuracy is an obvious benefit of free float handguards. So, let's move on to heat deflection. A free-float handguard allows for extra space between the barrel and the handguard, heat deflection is, theoretically, better. But in reality, heat deflection and dissipation are almost the same between free float handguards and drop-in handguards.
In the end, if you are willing to spend a little more, a free-float handguard is an excellent option that allows for greater personalization of your rifle.
If personalization is your goal, consider building an AR-15 instead of buying one. 80% lowers are easy to work with, affordable, and ready to ship straight to your doorstep!