2A Newsletter: April 22nd
ATF Acting Director Marvin Richardson is being demoted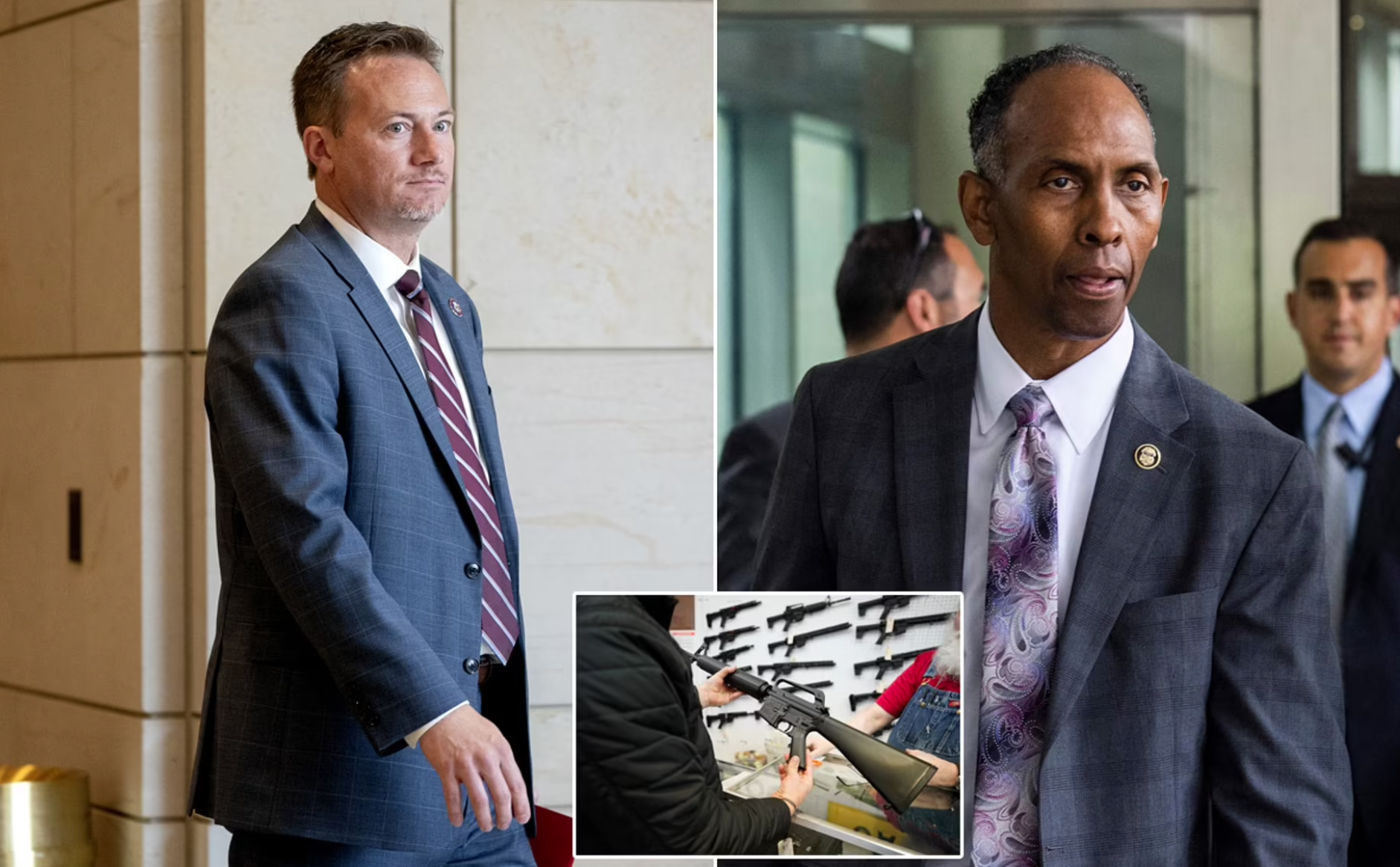 (Photo Source: Daily Mail UK)

An organizational shakeup is underway at the ATF as the current Acting Director, Marvin Richardson has been removed from his position as Biden immediately appointed US Attorney Gary Restaino to take over his position. The move reportedly comes as a shock to many within the agency, however, that's not the only change. Within the next few weeks, Acting Deputy Director Thomas Chittun is also leaving the organization. As ATF leadership is getting reshuffled, you can bet that we're eager to learn what the Biden Administration has in store for us next.
First reported by The Reload, the news was broken by Stephen Gutowski before even CNN Politics and that makes us incredibly proud that an independent, online 2A-supporting publication was able to shed this light on under-reported aspects of gun ownership before the mainstream media could mislead with false information.
It's a puzzling move for Biden for sure, as one would have assumed it should have been a great opportunity to appoint Richardson as the permanent Director given that he's actually well deserving of the position as an accomplished African American agent that rose through the ranks of the organization from bottom to top.
Ever since the position of ATF Director became a Senate-confirmed position in 2006 its office has only been occupied from 2013 to 2015. Since then, the position has been vacant as the agency has not been able to fill it with any confirmed nominations.
This story is highly suspect as many have realized in the past week that the "final ruling" 2021R-05F may not be so final after all due to an ample amount of ambiguous verbiage in the 364 page text that was released and signed by Attorney General Merrick Garland last week.
Wild Homemade "Ghost Gun" By Criminal in Iowa

(Photos Source: Ammoland News)
If you're on Instagram, you may have already seen images of the "Smith and Methson," a confiscated homemade firearm that looks like the stuff of what could be expected in a post-apocalyptic, perhaps steampunk, space faring world. Somehow, a criminal was able to melt, solder, and screw parts together to form what looks like a double barreled, 9mm, hammer-fired pistol that even comes with a makeshift tactical light.
Guns used in Kevin Costner's Waterworld weren't even this wild.

The Meskwaki Nation Police Department in Iowa aren't providing details on how this device was recovered other than it came from a felon who was prohibited from possessing firearms and was previously convicted for possessing and distributing cocaine and meth.

Need we say more? Felons will go to any length necessary to get their hands on what they're not allowed to have. Gun control does not work, except to oppress the law abiding.




South Carolina Mall Shooting, Not A Random Act of Violence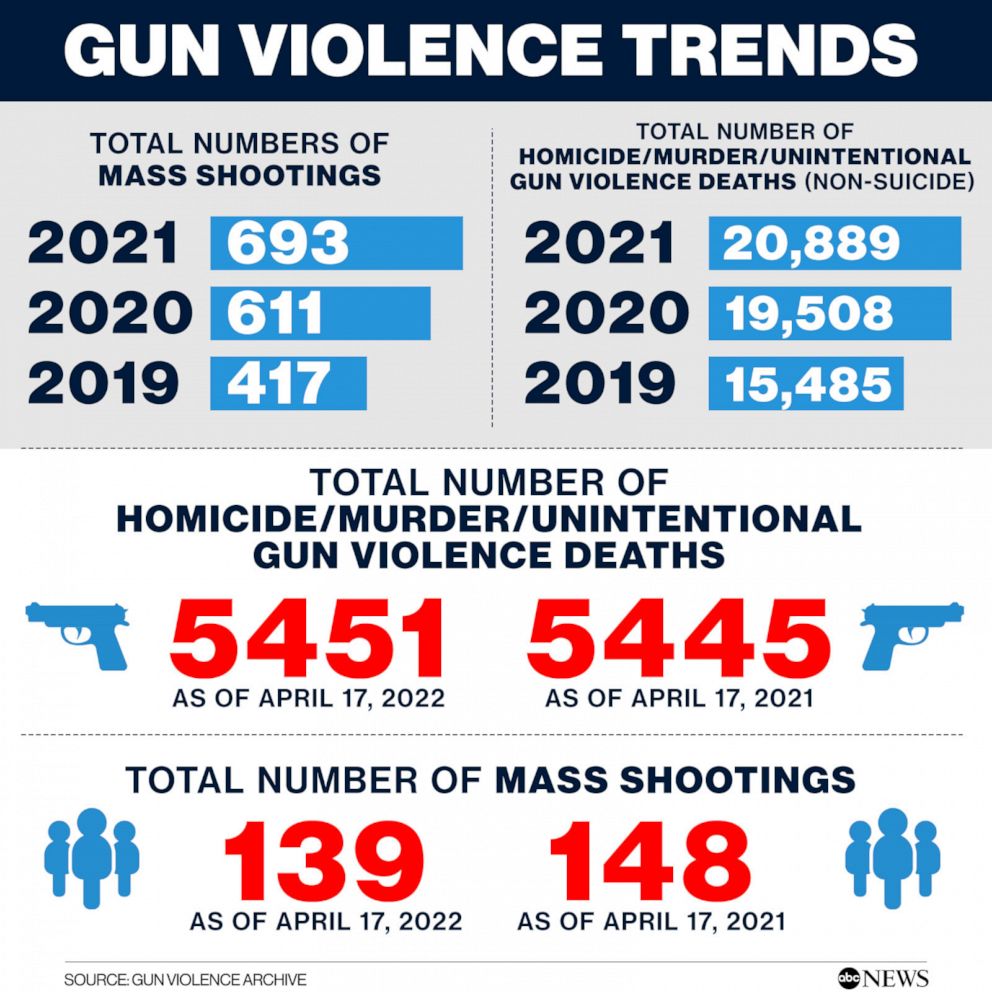 (Photo Source: Gun Violence Archive - ABC News)
Our newsletter prides itself on being informative and for calling out noticeable patterns that we think American gun owners should be aware of. For example, last year we predicted that the topic of Constitutional Carry would soon become a way for states to fight back against unconstitutional gun control laws. Now, we have 25 states, half of the country that have passed some version of permitless carry legislation and we fully expect there to be more on the way as we still have three quarters of year left to go.
We want to bring another pattern to your attention. It's nothing novel or grand, but a reminder for future conversations with your peers when the topic of mass shootings arise. We challenge you to ask them what they are basing their data off of.
In the past week, mainstream media sources like ABC have used non-random acts of violence like the one last weekend at a South Carolina mall (thankfully there were no fatalities) or gang-related shootings like the one in Sacramento three weeks prior to continually perpetuate the falsehood of mass shootings that happen in America are rising. The Associated Press put out a story through ABC that showed the city of Chicago ending the 2021 year as their deadliest one in the past 25 years. Chicago Police Superintendent David Brown said himself that the bulk of the homicides were the result of conflicts between rival gangs. Yet, take a look at the data from the "Gun Violence Archive" in the image above…

Isn't it convenient for anti-gunners to include criminal activity in statistics to push their agenda on us, the law abiding? The bottom line is that they do not care about real data, otherwise they would measure these events with stricter definitions like the Mother Jones' Database of US Mass Shootings.
ENJOY OUR NEWSLETTER?
Have topics you would like to see us touch on, or any feedback for us? Make sure to leave a comment below! We want to make sure we are putting out news relevant to our customers, and what you want to hear! Knowledge is power, and the more informed we all are to what's going on with our rights, the more effectively we can fight back.