California SUES the ATF to stop 80% Lowers NATIONWIDE!
In an brazen and shocking move against constitutional rights, the State of California has filed a lawsuit against the Bureau of Alcohol, Tobacco, Firearms, and Explosives (more commonly known as the A.T.F.), to not just make 80 percent lower receivers illegal in California, but to have a FEDERAL BAN enacted nationwide.
This is unprecedented. Never before has a single state sued the Federal government to try and alter the law for every other state in the union.
80% Arms has long existed behind enemy lines, and you can see in the lawsuit that we were targeted specifically.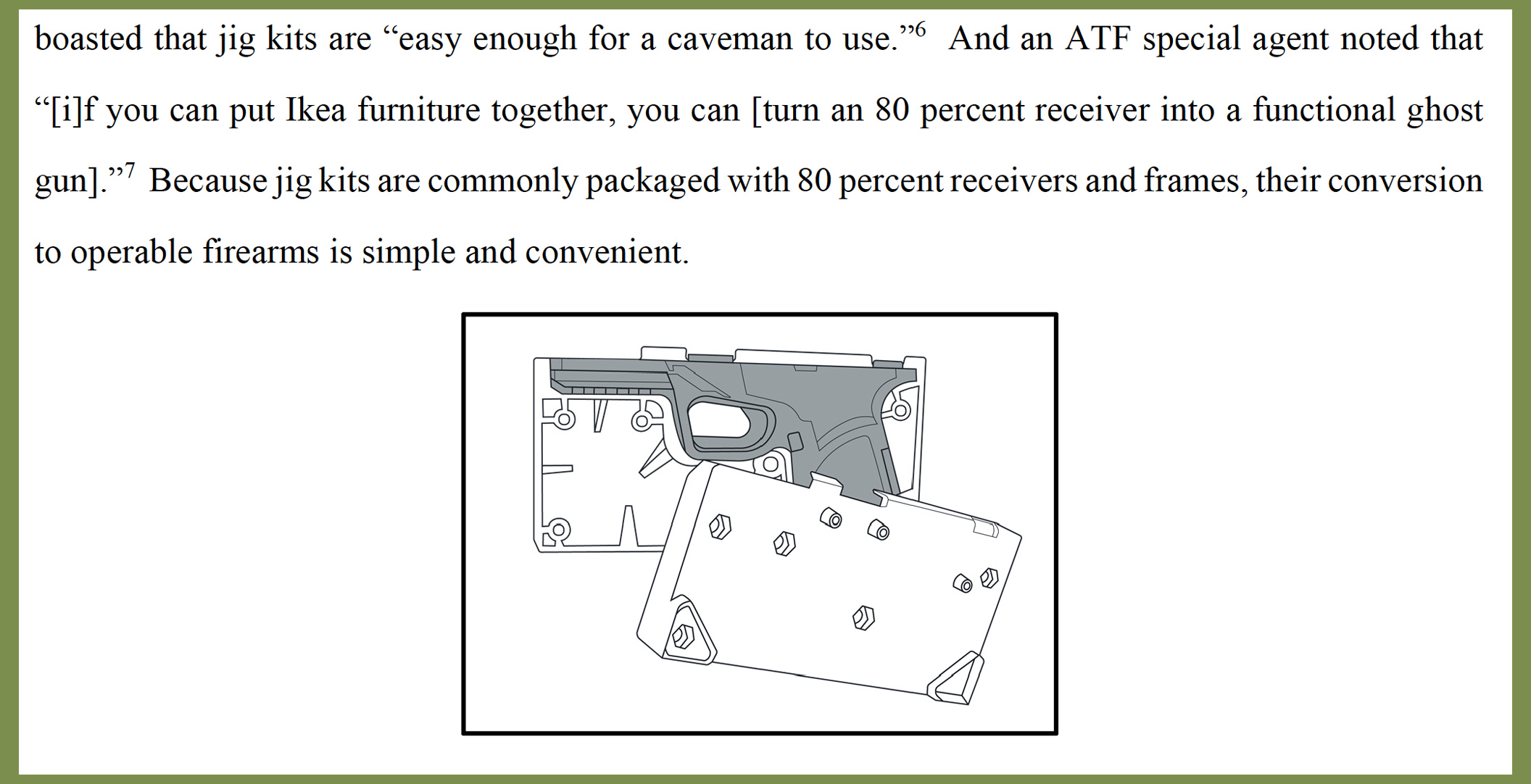 Look familiar?
We will be keeping you updated as this lawsuit and situation progresses. To read the full, previously undisclosed lawsuit, CLICK HERE.
What is an 80% Lower?
Legally, it's a paperweight. But since ATF Federal Rulings allow citizens to build their own firearms (you know, the Second Amendment and all), an 80% lower is the most complete version we are able to sell you that still allows you to complete it yourself, and makes you the manufacturer. This allows you to build a firearm at home, without having to ship things to a gunstore, go through a background check, and pay transfer fees, all to just exercise your constitutional rights.
Is it as easy as the ATF says?
Well, we certainly didn't reserve the term "Easy Jig®" because it was difficult.
Want to build an AR15, an AR10, or an AR9? We have the latest Easy Jig® Gen 3 that gives you factory-machine quality results.
Want to go the handgun route? Our GST-9 Pistol Kit is a premium Glock-compatible pistol that you can build in 10-15 minutes and be ready for whatever else 2020 throws at you.