How to Fully Customize Your AR-15
Of all the firearms available today, perhaps none are entirely as modular or iconic as the AR-15. If you have the funds and know-how, you can turn your AR-15 into virtually any type of weapons platform. From home defense to hunting, a quick swap of the barrel, a few attachments here and there, and you've got a multipurpose platform. It's even better if you build an 80% rifle because then you have the freedom to pick and choose parts from the get-go!
But what parts do you choose? Which AR-15 attachments are worth the time and investment?
AR-15 Stocks
When selecting a comfortable, reliable, and durable stock for your AR-15, you have options. Manufacturers such as Magpul, Strike Industries, and Daniel Defense are a few top-rated names for rifle stocks, and their products are top-notch.
But you're not merely choosing a name brand. There are various styles, including folding stocks, fixed stocks, and adjustable stocks—each one with obvious benefits and drawbacks to consider.
An adjustable stock is one of the more popular options. It allows the user to hold and aim their firearm while wearing any attire comfortably. Better yet, if you have smaller family members who shoot, the stock can adjust to meet their smaller build, too.
Depending on where you live, such as California, you may be limited to a fixed stock, however. You'll want to read up on local regulations before purchasing any attachments.
AR-15 Triggers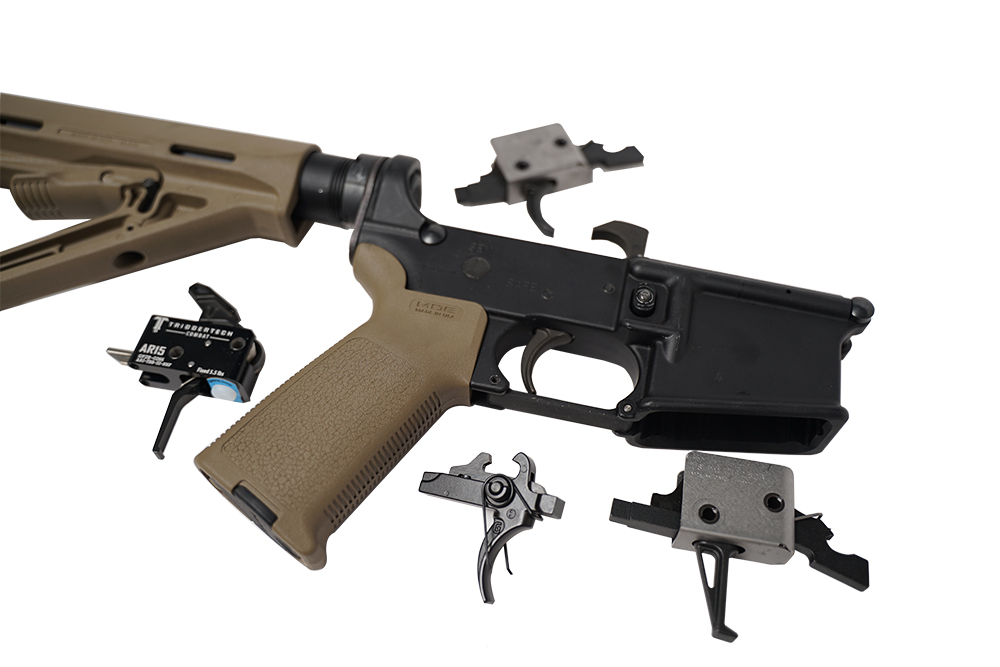 An aftermarket trigger promises smooth, functional shooting performance. Now, that's not to say the stock trigger is terrible. Most get the job done. But if you want superior performance, consider using Geissele, ALG Defense, or Rock River Arms.
When buying and installing a trigger, look for the trigger pull weight, ease of install, curved vs. flat triggers, and your lower receiver type to ease your decision.
AR-15 Scopes & Sights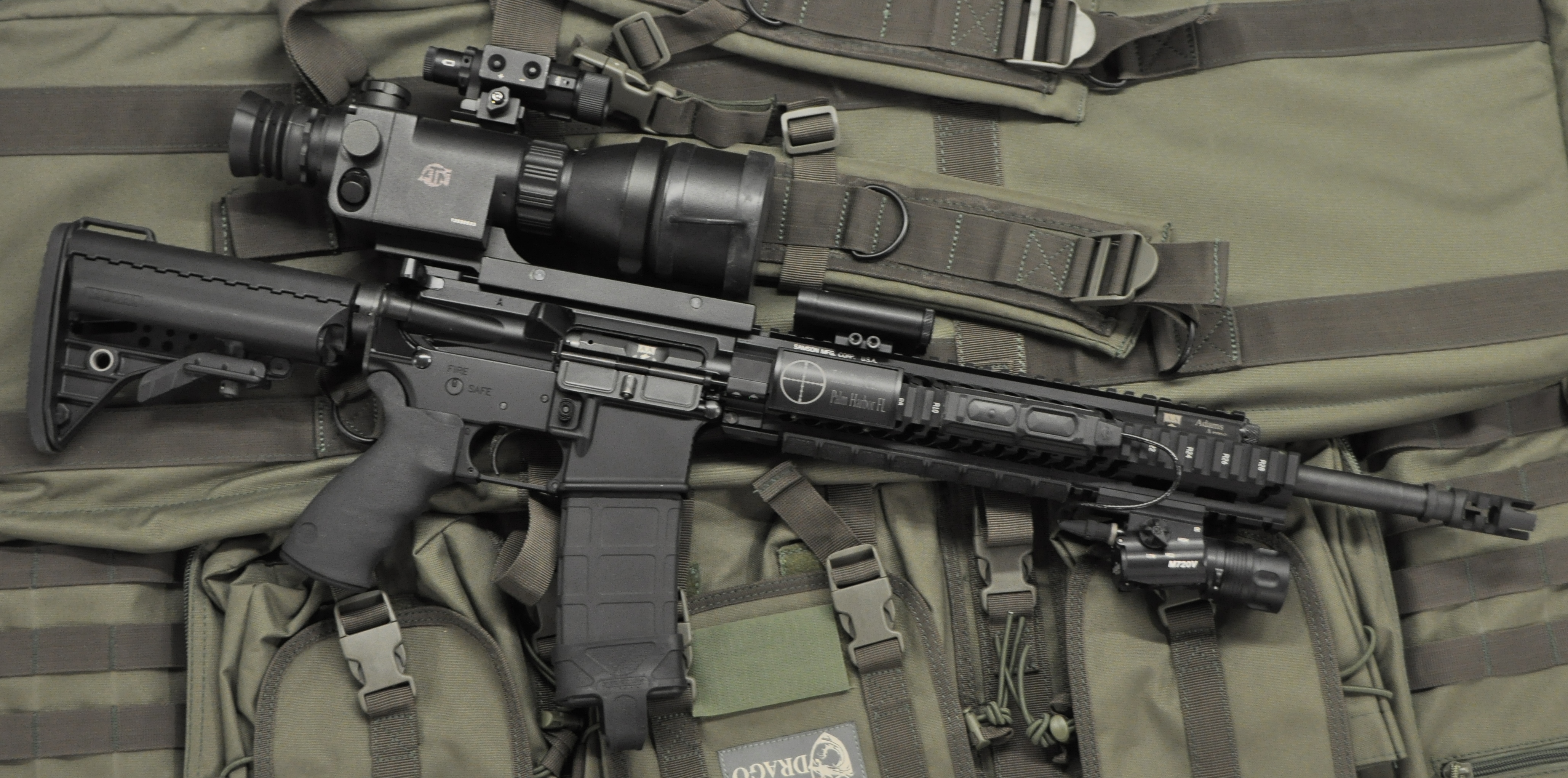 Choosing a scope or sight for your rifle comes down to preference and performance. What are you using your AR-15 for? Hunting? How about home defense? Depending on its use, your choice of scope/sight will vary.
A few of the top options include red dot sights, holographic sights, telescoping sights, and hunting-grade scopes.
If you want a reliable sight, the Magpul MBUS sights are essential yet reliable, and they pair well with holographic options, too.
AR-15 Bolt Carrier Groups
Your standard bolt carrier group is all about efficiency. It doesn't use the best material, nor does it outperform aftermarket models. It's basic.
If you want performance, ease of use, simple cleaning routines, and accuracy, consider opting for a nickel-coated bolt carrier group. After extensive shooting, the nickel coating helps protect the BCG and will last longer doing so, too.
Of course, like any other BCG on the market, you need to clean even a nickel-coated bolt carrier group thoroughly. We recommend investing in a field cleaning kit to keep your AR-15 running efficiently.
AR-15 Barrels
Your barrel affects a lot. If you plan on long-range hunting, or competitive shooting long-distance targets, you'll want a longer barrel. If you're using your AR-15 for home defense, a short barrel is ideal. Think about it. Your home is filled with tight hallways and doorways; a long barrel will easily catch and block your movement.
AR-15 Handguards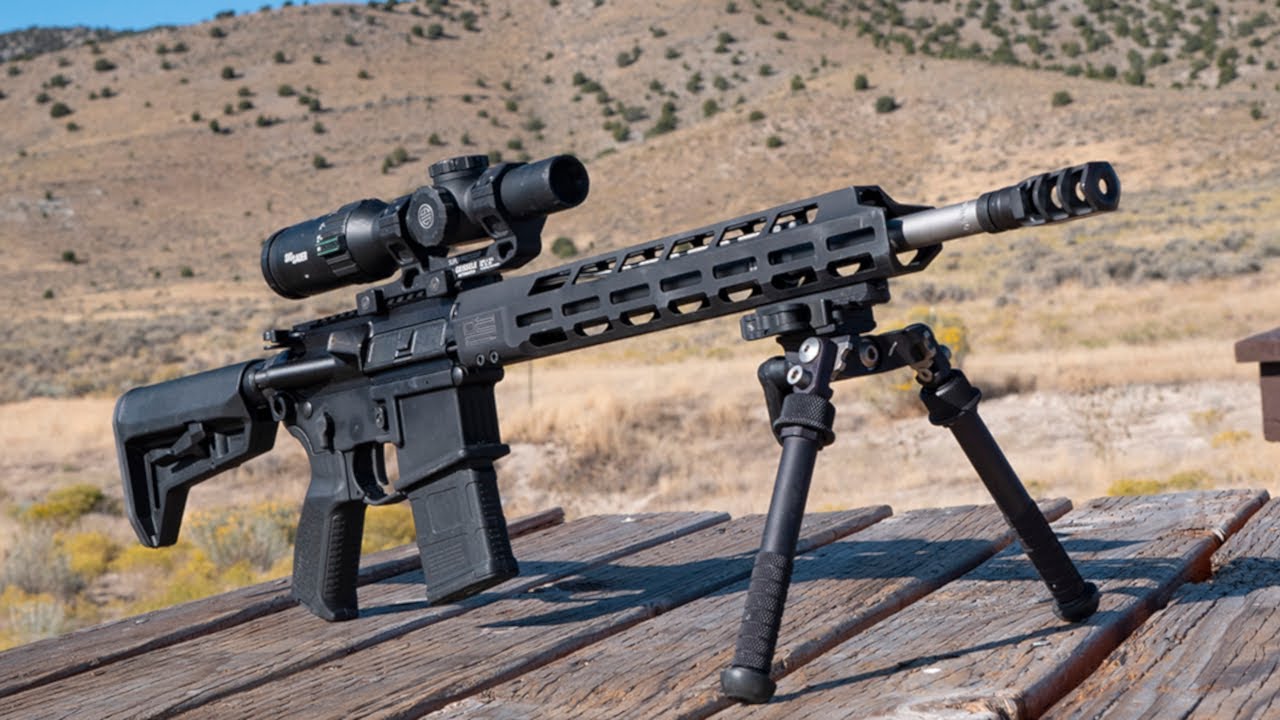 You have two options when selecting an AR-15 handguard: drop-in or free float. It all depends on your preference.
If you have a fixed front sight base on your AR-15, you'll want a drop-in handguard. Most AR-15 rifles come with a free-float handguard. These systems do not touch the barrel, thereby increasing your accuracy. Furthermore, a free-float handguard allows for useful attachments, including lights, lasers, and forward grips.
AR-15 Forward Grips
Like all other attachments for the AR-15, you have options here. There are angled foregrips, tactical foregrips, hand stops, ergonomic foregrips, foregrips with attached bipod or monopods, and mag well grips. It's a lot to sift through.
Customizing an AR-15 is about more than the looks of your rifle. When you build an 80% AR-15, then equip various attachments, you're forming a bond with your firearm. It's yours. No one else helped you complete your AR; they only witnessed the results of your hard work.
If you're ready to build, consider an 80% build kit to kickstart your new rifle!