Asm. Miguel Santiago writes Gavin Newsom: Asks to HALT Gun Purchases!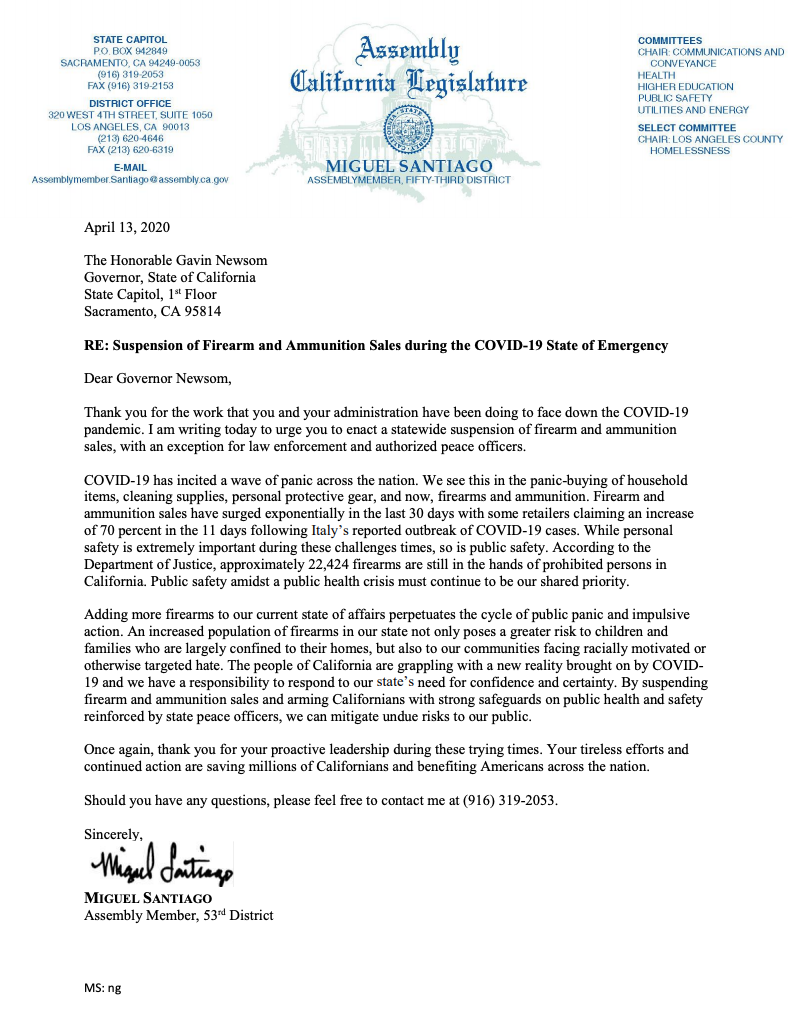 Firearms Policy Coalition (the most effective 2A Organization currently fighting for our rights) obtained a letter from an anonymous source written by Assembly-Member Miguel Santiago, which is asking Governor Gavin Newsom to halt the sales of all firearms and ammunition in California due to panic-buying.
In other words, they aim to stop families from defending themselves who otherwise don't have the means, just to push their anti-gun agenda and legislature. This would set an EXTREMELY DANGEROUS precedent.
We are asking YOU to please participate in the fight! Contact you representatives and DEMAND ACTION. The more of us reach out, the better chance we have at stopping this.