​The Best Maglock Options for California
If you've found yourself reading this article, it is safe to assume you have chosen to build a California compliant, maglocked AR15. If the previous sentence didn't make any sense to you, go check out my previous blog post and read up on your options for building a California compliant rifle.
A maglock device is something that will do exactly what it sounds, and lock the magazine into your rifle. California law dictates that you must "disassemble" your rifle to remove the magazine if it has any scary features. And as bad as that sounds, thankfully some great workarounds to this have hit the market to make that process as painless as possible. There are a ton of different brands that supply different maglock styles and choices, but I'm here to cut out the time and effort it would take you to sort through them, and give you my thoughts on the top three maglock options. Since so much in the gun industry is based on personal preference; I am going to place my top choices in no particular order, so you can formulate your own opinion.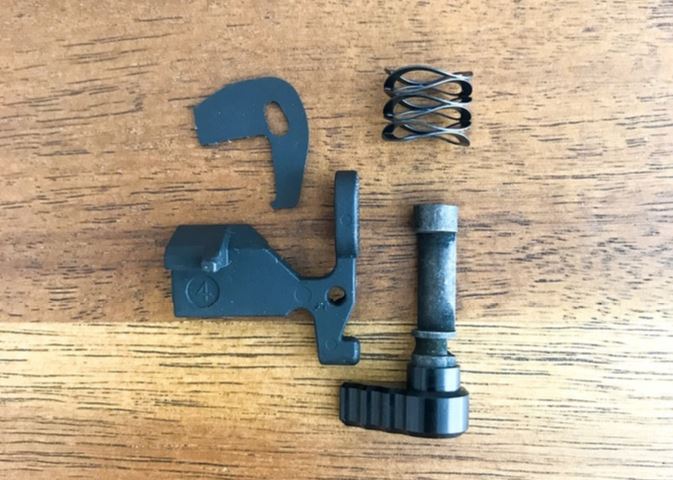 33.3 Tactical Cal Catch Kit
33.3 Tactical Cal Catch Kit
The Cal Catch Kit is a bolt on California compliant device that will fit any milspec AR-15. The kit is a pretty normal maglock and pin style replacement set up, until you get to the magazine fixing solution. What's different about the 33.3 Tactical kit, is that it offers either a modified or unmodified mag clip. With the modified clip, your final shot will be a dry fire that will bring the bolt and hammer home. What's important about this, is that now you can go right into disassembling the rifle to change your mag, without having to use the bolt catch to send the bolt forward. This modified clip will save you precious time when reloading. The unmodified mag clip will still require you to use the bolt catch when reloading, which keeps you within regulation for competition shooting. At $90.00 a kit for the latest generation, it is a bit pricey, but not as expensive as a felony charge for not being California compliant.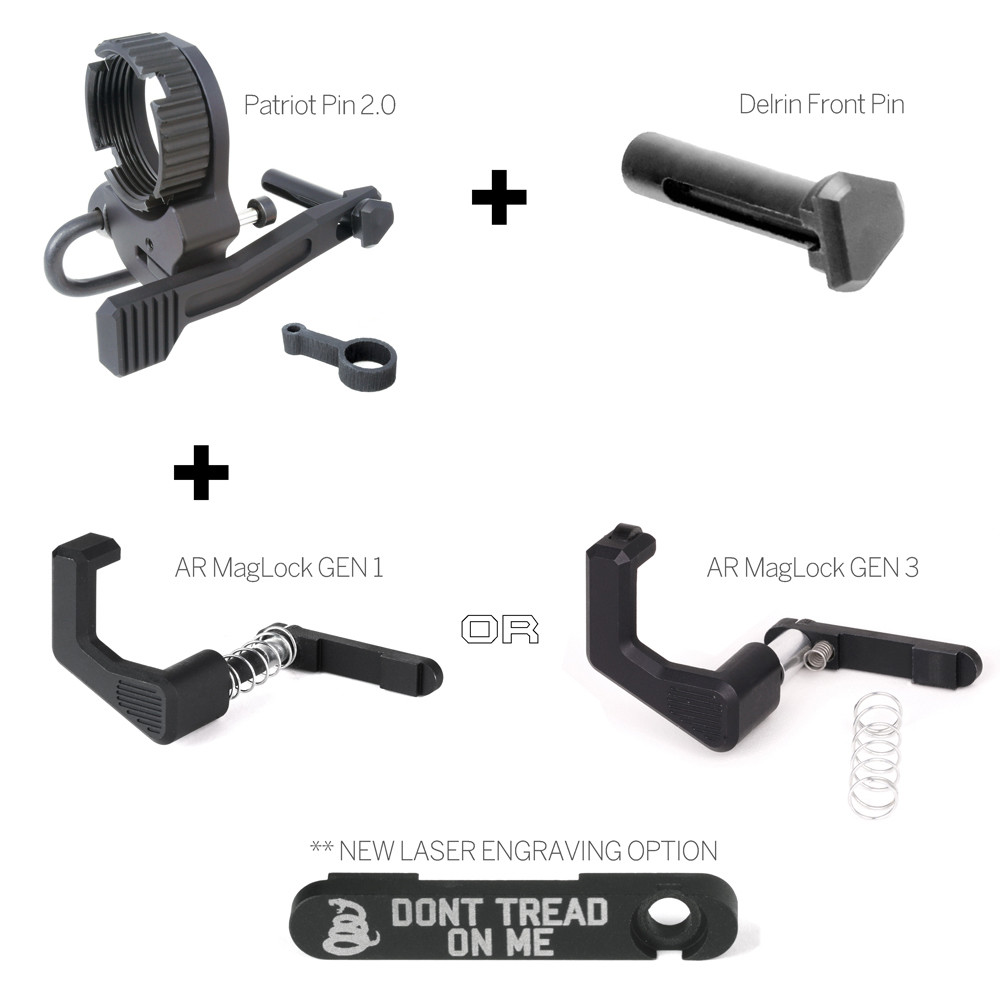 The Patriot Pin Kit by Patriot-Pin.Com
Patriot Pin
The Patriot Pin is slowly gaining traction within the California compliant marketplace. This solution has a different design than traditionally seen for a maglock option. With the rear takedown pin equipped with a paddle like mechanism for quick release, it is a bit bulkier than some customers prefer. The paddle style release has also been known for requiring some practice to use efficiently, however, once you get used to the mechanism, it is also one of the fastest options available. There are those that swear by this set up, but $120.00 is a lot of hard-earned dough for a roll of the dice. Nonetheless, the Patriot Pin is in my top three for innovation.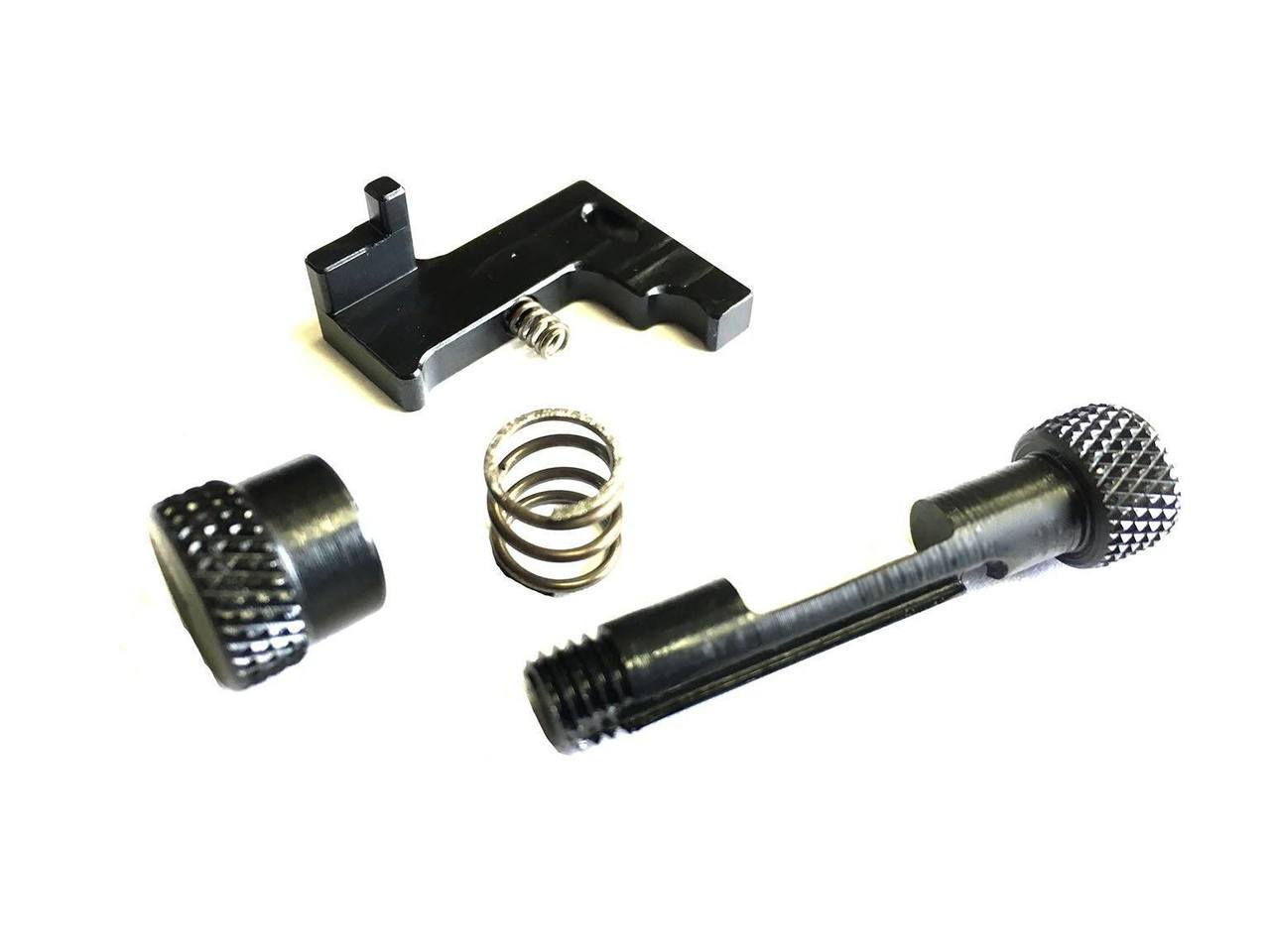 80% Arms Freedom Button Kit
80% Arms has recently released a maglock option of their own, and its increasing popularity, simple design, and blue collar price are why it has made its way on my list of top three best maglock options. The Freedom Button kit is a simple 'no frills' design, and accomplishes simply what it needs to; as the kit simply replaces your rear takedown pin with a modified pin that just requires a quick push to "disassemble" your rifle in order to reload. The receiver raises just a hair, and snaps back in place with a quick flick of your wrist. While this is similar to the 33.3 Tactical kit, the 80% Arms kit differs in that it is also compatible for .308 lowers as well. In addition, the 80% Arms kit has addressed the biggest issue that current maglock options face: unsecured magazines. The Freedom Button design has been updated to keep all AR15 mags securely in the magwell, unlike other brands who occasionally have issues with mags falling and or being pulled out. With a price point of under $50.00, the Freedom Button kit won't break the bank while making your favorite build maglock compliant.
Summary
Like I've said before, and will undoubtedly say again; it's all about personal preference. It's your gun to fit your style and your budget. With so many options out there to work around the California complaint regulations, and keep your rifle as 'normal' as possible; it's easy to get lost in the trends and hype of certain products. But don't forget; above spending your hard earned cash on new parts, you may find yourself trusting your life to those parts one day. So do your research, and be confident in a reputable option before a purchase that may cost you more than just your money.