What AR-15 Barrel is Best?
If you're asking yourself, "how do I choose an AR-15 barrel," then you've come to the right place. Whether you're building an 80% lower or your old barrel fails you, searching for a new AR-15 barrel is quite the monumental task. There's a thousand different options, specifications, and brands, and it can be somewhat overwhelming.
Barrel Length

A variety of AR15 uppers with different length barrels.
The first factor to consider when selecting an AR-15 barrel is its length. The length of your barrel directly impacts both accuracy and muzzle velocity. Today, standard barrel lengths range from 7" up to 24", though 16" is the standard for most. Even better is, with a 16" barrel, you don't require a tax stamp via the Bureau of Alcohol, Tobacco, Firearms, and Explosives (ATF) for a short barrel.
That said, short barrels with a pistol brace are all the rage now. It avoids the tax stamp and gives you a more compact and lightweight package. Ultimately, barrel length all comes down to intent. Do I need something for CQB, a vehicle, or home defense? A short barrel is probably best. Looking to build a recce rifle, or shoot longer distances? Stretch that barrel out. A good rule of thumb is that you gain 50fps for every inch of barrel you have, with the biggest jump going from 11.5" to 12.5".
Barrel Profile
Barrel profile's begin to become a rabbit hole as well. With everything from a pencil-profile of the original M16-A1, to a heavy profile for match shooting, or the government profile of an M4, it's hard to pick what you want. Generally speaking, the lighter barrels will be less accurate, but dissipate heat the quickest once hot. Heavier barrels will be more rigid and have better harmonics, but they also weigh more.
Hanson Profile barrels have become more popular in recent years, offering a well-balanced barrel weight wise, but still rigid enough to provide decent accuracy.
Barrel Twist Rates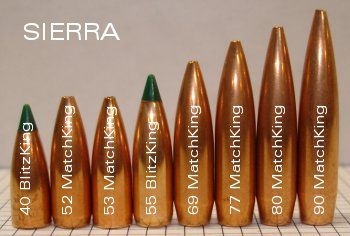 Different bullet weights will need different twists
The twist rate of your barrel refers to the rotations the bullet makes as it travels along the barrel's length. The original Armalite AR-15 barrel featured a twist rate of 1:14. This twist rate means the bullet travels 14 inches before completing a single rotation. Unfortunately, this twist rate was too slow, as weather conditions caused bullets to grow unstable when leaving the barrel.
Today, it's more common to see a barrel twist rate of, say, 1:7, which means the bullet completes a full rotation after just 7 inches. The twist rate you are after depends on the weight of the bullet. Here is a good chart:
1:12-1:14 = 35 to 55 grain
1:9-1:10 = 45 to 70 grain
1:7-1:8 = 69 to 90 grain
People typically prefer a 1:7" barrel because it's "mil-spec". In reality, most people do 99% of their shooting with M193 Ammunition, which a 1:9" would be best for. Ten years ago, you would typically pay more for a 1:7" barrel, but nowadays most barrels are already produced that way. There's a decent amount of evidence that 1:8" actually provides the best accuracy across a wide range of bullet weights. If you're a hunter, or shooting distance, the faster twist will come in handy.
General Purpose or Specialized AR-15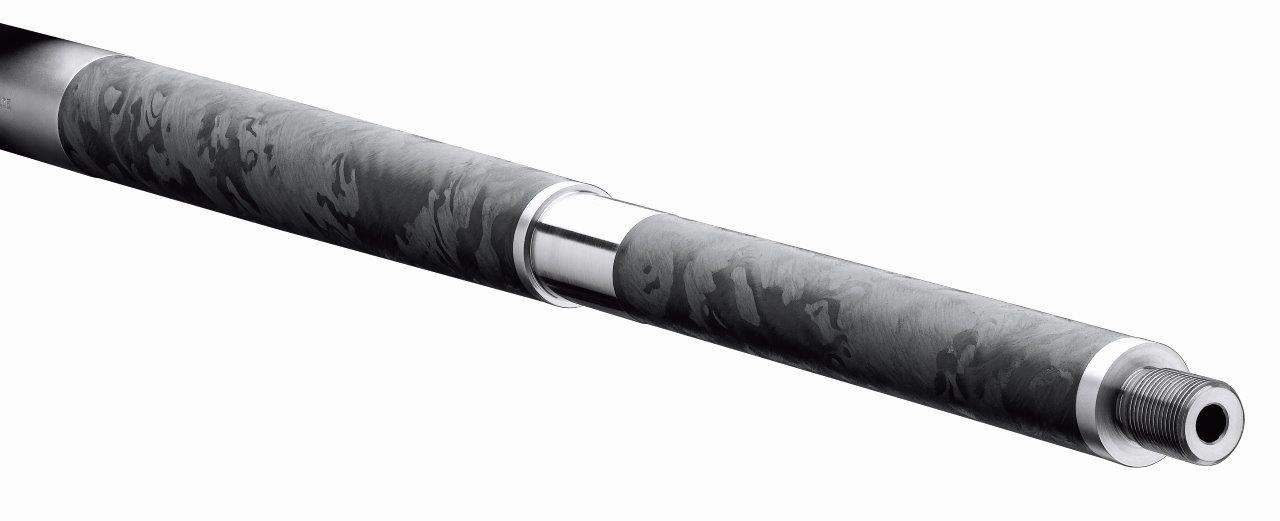 Proof Research offers specialized (and expensive) carbon-fiber barrels
When building your AR-15 for a specific purpose — say, competitive shooting — it will underperform in other areas. The barrel will be too long for home defense, for instance. For most first-timers, it's generally best to build a general-purpose AR-15 to start.
Consider it this way: the average AR-15 barrel is capable of firing 20,000 rounds before it breaks down. Now, that's a lot of ammunition. Most shooters will never come remotely close to shooting out a barrel. But a competition shooter? They're firing up to 30,000 rounds annually. That's one to two barrels every year.
Also, with higher end barrel manufacturers now, it's not hard to get 1MOA accuracy out of a standard AR-15 barrel, without having to go heavyweight or carbon fiber.
Top Barrel Manufacturers
Theres quite a few options regarding AR-15 barrel manufacturers nowadays, for any type of rifle you may be looking to build. Some outperform others significantly, while some are simply an affordable option. Here are a few top barrel brands on the market today, just to get you started somewhere:
Which Barrel is Best?

Like we said, it will depend on what you're doing with it. If you want the all-around best general purpose barrel though, we recommend the Triarc Systems 13.9" barrel, and you can have then pin & weld on the muzzle device of your choice to bring it up to the ATF's arbitrary 16" length. This keeps it as short and light as possible for a variety of applications, but with enough length to still be able to reach out 500 or 600 yards when you need to. And with match ammo, you can break sub-MOA groups all day long. If you can't tell, we're big fans of ours.